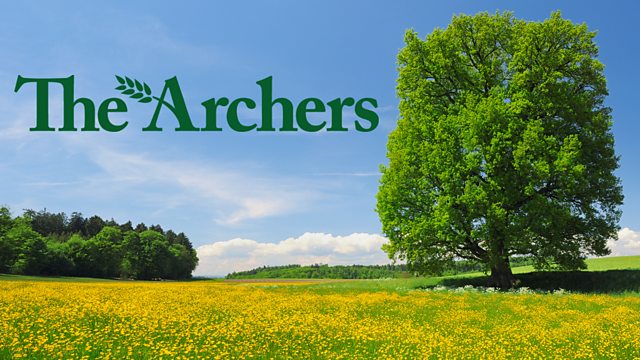 15/10/2013
Alistair and Jim chat whilst painting the cricket pavilion. Jim's observed a steep decline in Joe's demeanour and doesn't know what to do about it. Alistair agrees it's difficult seeing someone in poor shape. Jim concedes Alistair must have his hands full at home.
Alistair's called away by Ed. There's another difficulty with a calf. Alistair takes swabs and samples. Ed asks if brucellosis or BVD can be ruled out, but Alistair can't shed any light until the results are back.
Ed and Mike distract themselves with talk of Saturday's party. Mike admits he's missing Brenda. She seems happy enough in London, but her babysitting skills are missed; Lynda stepped in on Saturday. Jim arrives with the good news that he's finally persuaded Joe out, to help him at the community orchard. Ed's pleased and grateful.
Shula tries to coax Darrell to his doctor's appointment, assuring him it will help his relationship with his daughters. She gives him a lift to town and he tells her he'll pick up his tools from his mate after his appointment.
Later, Shula worries when she can't reach Darrell by phone. It feels like something's not right. Frustrated Alistair insists that Shula can't control Darrell. Can she just leave it for a bit - please.
Last on