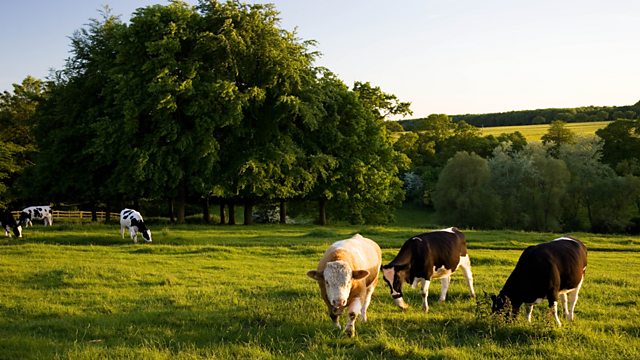 15/10/2013
Food fraud can take many forms - the wrong label, place of origin, or different ingredients to those described on the packet. Honey isn't immune from counterfeiting and we find out more about how isotope testing can be used to build up a 'honey map' of the UK to tell where the product was harvested from. We also find out how, in spite of of a decrease in food testing, reported cases to the Food Standards Agency have actually increased by a third in six months.
And how can chicken litter be used to heat homes? Anna Hill visits a poultry poo fired power station which is turning unwanted waste, which is normally difficult to dispose of, into energy. And there's more money available for farmers to install anaerobic digestors for slurry and biomass, with the government offering loans of up to £400,000. But is the overall pot of money, of around three million pounds enough to go around?
Our wheat harvest has suffered this year, with the government reporting the smallest crop for a decade. This means we'll end up importing more to cover the shortfall. However, the quality of the crop means that this year there's better wheat for making bread.
Presented by Anna Hill, and Produced by Jules Benham.
Last on
Anna Hill at chicken litter biomass power station near Eye, Suffolk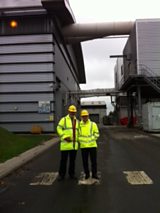 Anna Hill with Eddie Wilkinson, CEO of Energy Power Resources Ltd