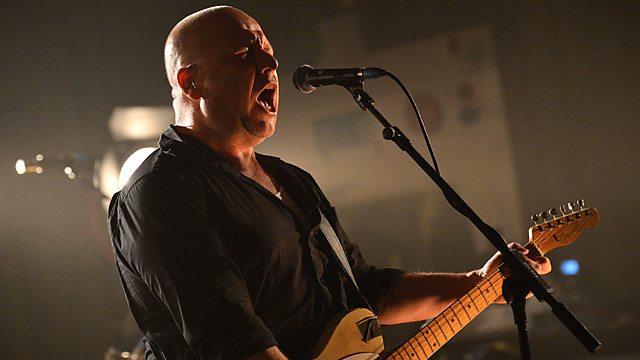 Pixies
Thursday sees 6Music broadcasting from the BBC's legendary Maida Vale studios, for the very first 6Music: In Concert performance.
Joining us will be a band who shaped the sound of Alternative Rock. Having sold just under 2 million albums worldwide, they are among rock music's greatest pioneers. Single-handedly spawning the grunge movement of the 1990s, their unique mix of punk, pop and surf rock inspired an entire generation of musicians, and embodied 90's alternative Rock.
They are - Pixies
Pixies are - Black Francis (vocals, rhythm guitar), Joey Santiago (lead guitar) and David Lovering (drums), alongside recent addition Kim Shattuck (bass, vocals), who replaced founding member Kim Deal in 2013
The band released their first seminal debut album 'Surfer Rosa' in 1988. Second album Doolittle followed in 1989 and reached number 8 in the UK. The album featured the singles 'Here Comes Your Man', Monkey Gone To Heaven' and Debaser'. 'Bossamova' arrived in 1990, reaching numbr 3 in the UK charts and was followed a year later by their final album 'Trompe Le Monde'.
After splitting acrimoniously in 1992, they reformed in 2004 to wide acclaim.
The band released the new single 'Bagboy' in July this year, two weeks after announcing the departure of bassist Kim Deal.
They chat with Steve, and play a career spanning set after 6pm.
Last on
Hear Steve chatting to Black Francis ahead of Pixies 6 Music In Concert gig.
Watch: Pixies In Concert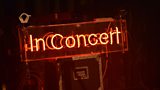 From Friday 11 October you'll be able to watch Pixies In Concert at Maida Vale on the BBC Red Button and Online.
All you need to do is press "Red" on any BBC channel or go to the Red Button channel on digital TV sets. 
From midnight on Thursday 10 October until midnight on Friday 11 October you'll get to see them play a career-spanning set on the Red Button. 
Then from 9am to 2.35pm the next day, on Saturday 12 October, you'll be able to see it again, just in-case you miss it.You'll also be able to watch the performance online and on the BBC iPlayer.