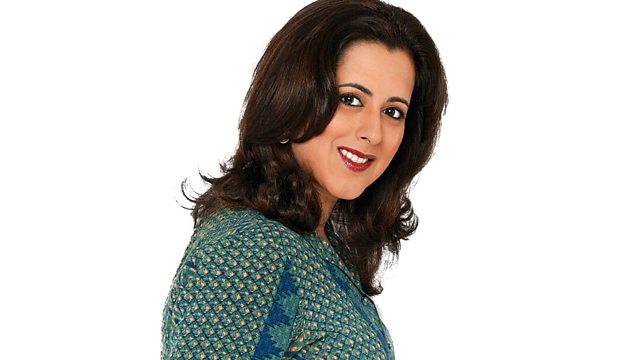 Lads' mags; Women on boards; Teen virgins
Listen in pop-out player
Do lads' mags deserve a place alongside the weekly groceries? Green Party MP Caroline Lucas on the latest attempt to have them banned by supermarkets. Five top-listed FTSE companies still have no women on their boards. Woman's Hour re-issues its challenge to senior executives to explain why their boardrooms are a male-only affair. A new Channel 4 documentary follows a group of teenagers thinking about having sex for the first time, some under the age of consent. If you're a parent, how do you approach the loss of virginity? We talk to the mother of one 15-year girl featured and to agony aunt and Parentline Plus trustee Suzie Hayman.
Last on
Lose the Lads Mags!
Lads mags are pornographic, fuel sexism, breach supermarkets' "no porn" policy and can violate equality law, according to women's rights groups Feminista and Object.  This week Caroline Lucas MP is hosting a parliamentary meeting which aims to call on major supermarket chains to stop selling them.  Caroline joins Anita Anand to explain why.
Actor Romola Garai is backing the campaign to Lose the Lads Mags!
Miranda Krestovnikoff – the new President of the RSPB
Miranda Krestovnikoff has been elected as the new President of the RSPB, the Royal Society for the Protection of Birds. A zoologist and trained diver, her TV career first took off as one of the original presenters of the award winning BBC series 'Coast'. As the third female president of the RSPB, Miranda's appointment reflects the charity's long and close association with women. Originally founded in 1889 as The Plumage League by a group of women to protest against the trade in exotic feathers for hats, today the RSPB still has more female than male members. Miranda talks about what she wants to achieve in her new role.
Diary of a Teenage Virgin
A new Channel 4 documentary, Diary of a Teenage Virgin, follows a group of teenagers as they consider having sex for the first time. But in a world where social networking and porn have transformed the sexual landscape, how should we talk to our children as they approach losing their virginity?
Anita talks to a mother of a 15 year girl who features in the documentary and agony aunt and Family Lives trustee, Suzie Hayman.
Quince and Star Anise Jelly
According to food writer Diana Henry, a quince is like a middle-aged woman: voluptuous, quite itself, and not going to make any concessions to anyone. With their sweet honeyed smell and delicate flavour, quinces are ideal to preserve as a jelly.  Diana showed Anita how to make Quince and Star Anise Jelly in her kitchen, using a recipe from her book about preserving food, Salt, Sugar, Smoke.
Diana Henry's Quince and Star Anise Jelly
Ingredients
·         Quinces 1.8kg
·         Cooking apples 2
·         Unwaxed lemons 3, zested and juiced
·         Granulated sugar 500g
·         Star anise 2
Makes 1 x 500g jars
Method
1. Wash the quinces, removing the little black bit at the base and rubbing off any downy covering. Chop them and the apples roughly into big chunks (no need to peel or core) and put into a preserving pan or a large saucepan with 2.5 litres of water and lemon zest and juice. Bring to a boil, then reduce the heat and simmer, covered, for 1 hour (you can use a double thickness of foil, wrapped well over the top, if you are using a preserving pan, as they don't come with lids).
2. Stir from time to time to ensure that the fruit doesn't stick to the bottom of the pan. The liquid shouldn't reduce too much, so add some more if needed. When the fruit is completely soft and mushy, leave to cool a little. Spoon the pulp into a jelly bag suspended over a large bowl and leave to drain overnight.
3. Next day, put the resulting liquid in the refrigerator. Put the pulp from the jelly bag into a saucepan and add 1 litre of water. Bring to a boil, then reduce the heat and simmer for about 30 minutes. Again, strain this through a jelly bag overnight.
4. Next day, discard the pulp from the jelly bag and measure the new liquid plus the liquid which you refrigerated the previous day. For every 600ml of juice, add 450g of sugar and put both into a preserving pan.
5. Tie the star anise in a bit of muslin. Hit it with a rolling pin to break the spice up. Put it in the pan. Heat gently, stirring from time to time to help the sugar dissolve, then boil it for 10 minutes or until setting point is reached (104.5°c). Do the wrinkle test (spoon some jelly onto a cold plate, refrigerate for a couple of minutes then push it with your finger to see if it wrinkles). Skim off any scum and remove the star anise.
6. Pot in warm, dry sterilised jars and cover with waxed paper discs. You can add a star anise to each pot for decoration. Seal. This keeps for a year. Refrigerate once opened.
Woman's Hour Challenge 2013
In 2011 the Davies Report set a target for 25% of directors on the boards of FTSE 100 companies to be female. Five of those boards currently have no female directors. Last year we challenged the eleven companies who had no women to explain why on Woman's Hour. We're reissuing that challenge to the remaining five. Anita Anand speaks to Jane Scott, UK Director of the
Professional Boards Forum
about what's happening in FTSE board rooms.
Credits
| Role | Contributor |
| --- | --- |
| Presenter | Anita Anand |
| Producer | Ruth Watts |