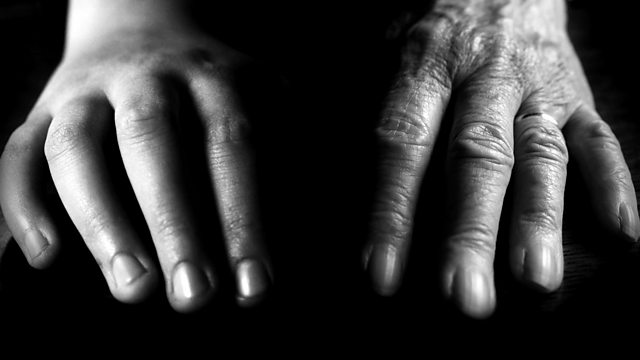 Peeling the Dragon Skin
Eustace Clarence Scrubb is a thoroughly unlikeable boy. He learns his lesson, in CS Lewis's book The Voyage of the Dawn Treader, when he is transformed into a dragon.
Inspired by Eustace's story, John McCarthy explores our relationship to our skins and how what's inside us is affected and shaped by what is outside us.
John considers how a tough hide can make us feel safe but can also get in the way, inhibiting our attempts to build meaningful relationships. He questions our assumptions about how physical ugliness might be linked to emotional or mental worth, and meets John Furse, film and television director and writer, who has suffered from a condition called Body Dysmorphic Disorder since youth. This debilitating mental illness causes sufferers to focus obsessively on what they see as horrific defects in their appearance.
As Eustace-the-dragon hankers for transformation, John considers why real change is so hard and frightening for many of us, and how every new beginning is intrinsically bound up with something ending. And as he explores what Lewis's rich and strange tale reveals about human nature. John also finally reveals what happens to Eustace.
The programme includes readings from CS Lewis, Dorothy L Sayers, Janet Malcolm, Roald Dahl and TS Eliot, with music by Benjamin Britten, Simon and Garfunkel and Igor Stravinsky.
Presenter: John McCarthy
Producer: Kate Taylor
A Whistledown production for BBC Radio 4.
Last on