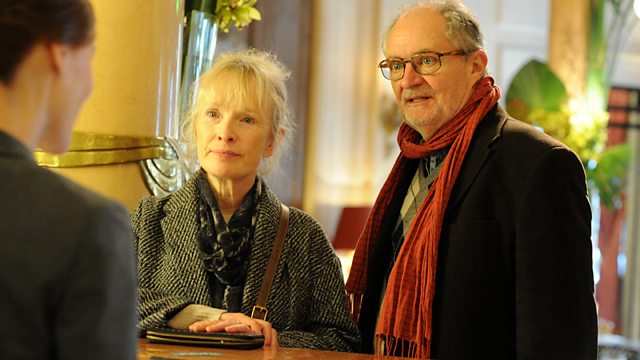 Jim Broadbent, Lindsay Duncan, Tayo Aluko, Patrick McCabe, Femi Oyeniran, Danny Wallace, AlunaGeorge, Johnny Flynn
The weekend is upon us and Clive talks to actors Jim Broadbent and Lindsay Duncan, who are starring as a married couple in 'Le Week-End'. Meg and Nick revisit Paris to revitalise their marriage, yearning to recapture their youthful fearlessness and idealism. A chance meeting with an old friend gives them a new vision on life and love. 'Le Week-End' is showing at UK cinemas now.
Clive has Breakfast on Pluto with author and Butcher Boy Patrick McCabe, whose new book 'Hello And Goodbye' is a Halloween horror double-bill. 'Hello Mr Bones' is the story of two damaged souls whose fate is decided when evil runs riot the night of the impossible hurricane.
And in 'Goodbye Mr Rat', an IRA bomber watches over his ex-lover as she takes his ashes to his rural hometown.
Danny Wallace is in the hood with Femi Oyeniran. Having starred as 'Moony' in 'Kidulthood' and 'Adulthood', Femi's now co-written, co-directed and is starring in 'It's a Lot', playing privileged Shawn, who doesn't fit into the world his parents hoped he would. Deliberately deceiving his family, he enrols at his cousin's college, discovering a world of girls, parties and excitement that he's been craving.
Clive sings 'Ol Man River' with writer and performer Tayo Aluko, whose one man show tells the story of singer, actor and tragic hero Paul Robeson, persecuted for his radical politics and civil-rights campaigning. 'Call Mr. Robeson' takes a journey through Paul's life and career. It's at Tristan Bates Theatre, London until Saturday 26th October.
With music from poptimistic duo AlunaGeorge, who perform 'Your Drums Your Love' from their debut album 'Body Music'.
And more music from folk rocker and actor Johnny Flynn, who performs 'The Lady is Risen' from his album 'Country Mile'.
Producer: Sukey Firth.
Last on
Jim Broadbent and Lindsay Duncan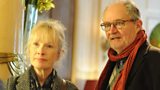 'Le Week-End' is now showing at UK cinemas.
Patrick McCabe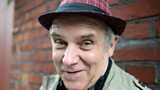 'Hello And Goodbye' is published by Quercus and available now.



Femi Oyeniran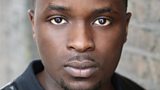 'It's A Lot' is showing in cinemas from Friday 25th October.
AlunaGeorge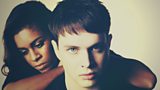 'Body Music' is out now on Island Records.
AlunaGeorge
are playing Waterfront, Norwich on Saturday 12th, Arches, Glasgow on Tuesday 15th and the Academy, Dublin on Wednesday 16th October. Check their website for further tour dates.
Johnny Flynn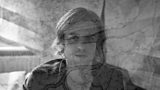 'Country Mile' is available now on Transgressive Records.
Johnny Flynn & The Sussex Wit are performing at St Georges Church, Brighton on Saturday 12th, Anson Rooms, Bristol on Monday 14th and The Wardrobe, Leeds on Tuesday 15th October. Check Jonhhy's website for further dates.
Johnny Flynn
Listen to Loose Ends anytime, anywhere.