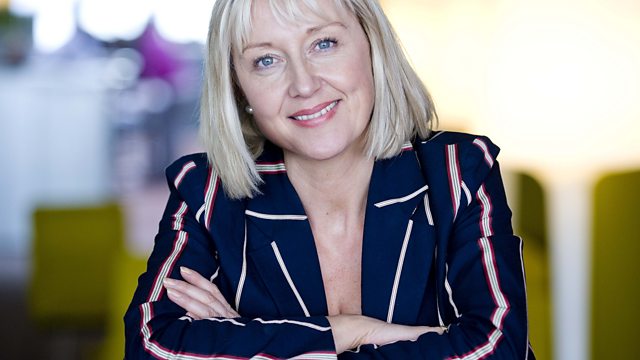 09/10/2013
'S e an Dàmhair Mìos Lupus agus tha iomairt ann aire dhaoine a tharraing chun a liuthad duine 's an dùthaich a tha leis. Cluinnidh sinn sgeulachd Rhona Mahon air a bheil Lupus agus mìnichidh an Dotair Alasdair Moireasdan mar a tha Lupus a' bualadh dhaoine agus dè an cobhair a th'ann dhaibhsean a tha a' fulung leis.
Tha Alasdair MacCallum ag innse mun taisbeanadh ealain Pop, Power and Politics le Andy Warhol a tha ga shealltainn aig Pàrliamaid na h-Alba aig Taigh an Ròid ann an Dùn Èideann chun an treas là den ath mhìos. Ann a bhith a' cleachdadh clò-bhualadh sgàilein, chìthear taghadh de chòrr agus dà fhichead obair ealain a tha a' rannsachadh cuspairean air cumhachd agus poilitigs.
Tha Michelle NicDhòmhnaill air ais le iomradh air a' film-ciùil Fiddler on the Roof. Tha an ceòl le Jerry Brock, na facail le Sheldon Harnick agus tha e stèidhichte air an leabhar a sgrìobh Joseph Stein. Tha an sgeulachd ma dheidhinn Tevye, a tha a' fuireach anns an Ruis, agus a tha na athair do chòig nigheanan. Tha Tevye a' strì an creideamh Iùdhach aca a chumail dìon bho bhuaireadhean an t-saoghail a-muigh a tha a' dinneadh a-steach beag air bheag air am beatha. Air muin sin bha Tsars na Ruis ag òrdachadh gum biodh na Iùdhaich air am fuadach às a' bhaile.
Tha Emma NicAonghais ag innse dhuinn mun chòmhlan ùr rock Haim. Tha bliadhna air leth air a bhith aca gu ruige seo. Bha iad 's a' chiad àite ann a liosta a' BhBC Sound 2013 agus a bharrachd air an sin tha iad dìreach air a' chiad chlàr aca Days Are Gone fhoillseachadh. bbc.co.uk/feasgar.
Last on