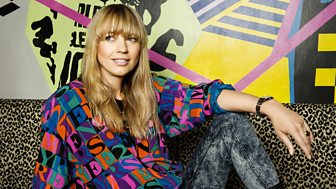 Sounds of the 80s
The very best music from the 1980s - hits, classics, album tracks, 12" singles and rarities. Plus, interviews and a nostalgic look at events and innovations of the decade.
Listen to Sara announcing Sound of the 80s on the Breakfast Show.
Sounds of the 80s...in vision
You can watch Sounds of the 80s on the Red Button from 10:20pm-11:20pm on Saturday night. You can access this by pressing the Red Button on your TV remote from any BBC television channel.
You can also watch online via your computer, tablet or mobile, by going to the BBC Radio 2 homepage.