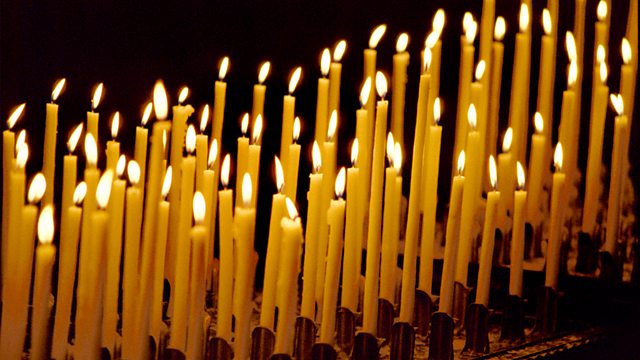 03/10/2013
A spiritual comment and prayer to begin the day, with Canon Simon Doogan.
Last on
Canon Simon Doogan
Good morning.<?xml:namespace prefix = o ns = "urn:schemas-microsoft-com:office:office" />
Is it fair to say that putting the kettle on is part of our national morning ritual?  If it is, one wonders when that ritual began, and whether or not it pre-dates the start of the Second World War.  Because it was on this day in 1952 that the government announced the end of tea rationing, twelve years after introducing the measure.  So many of the country's most familiar and reassuring staples ran into short supply back then.  Yet it's hard to imagine doing without the nation's favourite beverage, especially since nearly a third of the tea produced in the world at that time was consumed in the UK and Ireland.
Of course the pairing of tea with vicars is also something of a national institution.  If I'm honest, the Lent when I chose to give up tea and coffee felt as though it would never end, to say nothing of the worrying withdrawal headache I suffered over the first two or three days!  But what I did not give up that Lent, was stopping for a cup of something else, particularly if there was someone else to share it with.
Surely that's what sitting down for a brew is really all about especially the first of the day: pausing for those precious few minutes; drawing breath; warming your hands; thanking God for the night that's past and the morning that's new; maybe steeling yourself for whatever it is you're most or least looking forward to.
Lord of this and every new day, in the stillness of these moments refresh us with your love and recharge us with your grace, that whatever the demands of yesterday and the dilemmas of today, we may know by Your Spirit the comfort of your presence and the confidence of your peace. In Jesus' name. Amen