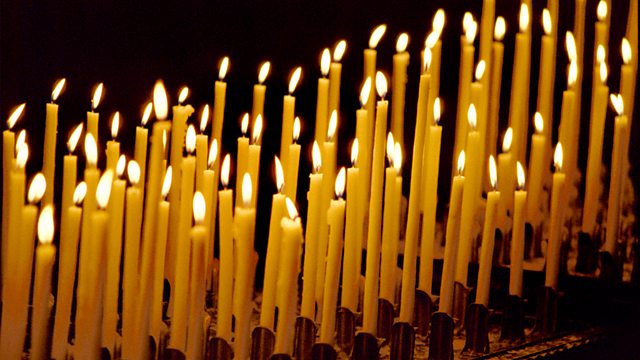 02/10/2013
A spiritual comment and prayer to begin the day, with Canon Simon Doogan.
Last on
Canon Simon Doogan
Good morning.
<?xml:namespace prefix = o ns = "urn:schemas-microsoft-com:office:office" />
When Professor Sir Robert Edwards died back in April, British science lost a Nobel Laureate who relished controversy and persevered in the face of scepticism and hostility.  As a pioneer of in vitro fertilisation for women struggling to have children, Edwards and his colleagues initially received no government funding.  Ostracised by fellow scientists, they were openly opposed by many Christians although Edwards himself could never be accused of tiptoeing around religious sensibilities.  The aim of his research, he once declared, was to establish who was in charge in the lab: God or the scientists.  "It was us" he announced boldly, when the first breakthrough birth finally came.
Some five million IVF children have since been born across the world, including six on this day in 1968, the first recorded case of live sextuplets in Britain.  For some, and not just people of faith, the ethics remain difficult.  And yet amidst his obituaries, another of Edwards' statements spoke directly to me of Christianity's foundational mystery.  "The most important thing in life", he once remarked, "is having a child."  I suppose it's the universal metaphor of personal faith: as antenatal stirrings grow into the fullness of newborn life,
so God draws us out from our nascent selves to become the people we were born to be in Him.
Almighty God, angels sang 'glory' at the birth of your Son, joy to His parents, redemption for the world: bless we pray each child born today and grant love and wisdom to those who in pleasure and pain long and hope for children. Amen