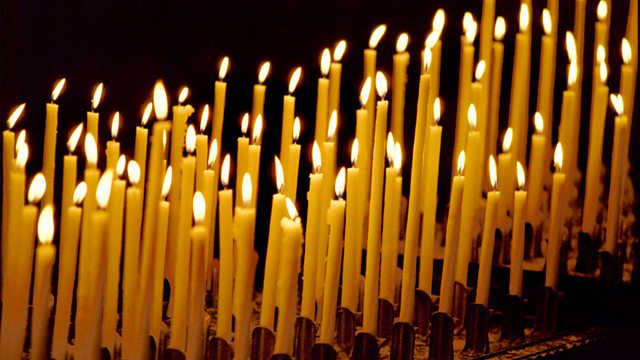 01/10/2013
A spiritual comment and prayer to begin the day, with Canon Simon Doogan.
Last on
Canon Simon Doogan
Good morning.<?xml:namespace prefix = o ns = "urn:schemas-microsoft-com:office:office" />
With the arrival of autumn, making an appointment for this year's flu jab is an important diary ritual for an ever growing proportion of the population.  We've come a long way since this day in 1957 when a vaccine against Asian Flu was first made publicly available in Britain.  In the end, that outbreak claimed a hundred thousand lives worldwide.  A fact which sent me back to an article I saw a few years ago when it was swine flu everyone was bracing themselves for.
It was a piece in The Economist on risks originating outside the financial system which test the markets.  Swine flu "would have to be a very powerful virus indeed" said the author, "to match the destructive force of sub-prime lending".  It turns out the economic impact of every major flu pandemic from 1918 onwards was actually quite small.  It seems people simply adapted and worked around the shock.
The thought that as a species we're made of such resilient economic stuff  may be heartening news to some.  Less so perhaps to the elderly, the young children and those with heart or lung disease who are the most likely to fall victim to the flu virus every year.  Personally, and though it may sound spiritually innocent to say so, riding out the negative financial effects of illness and disease doesn't seem nearly such a clear sign of a healthy economy as successfully treating and preventing illness and disease in the first place.
God of wholeness and healing, we pray today in the name of Christ for those who will be most vulnerable over the coming months, for those on hand to vaccinate them, and for all who work in medical research to improve human health and wellbeing. Amen