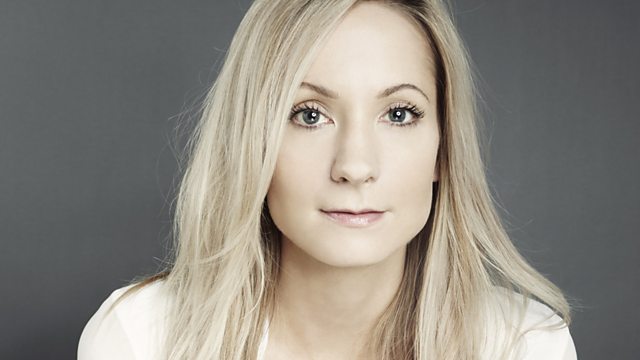 Sanjeev Kohli sits in
Woman of the moment, Downton Abbey's Joanne Froggatt, talks to Sanjeev about starring in Filth, her new film uwantme2killhim and- of course- being at the centre of the controversial storyline that shocked viewers of Downton on Sunday night.
It's movie day! Film critics Andrea Mullaney and Paul Gallagher review:
Bitter-sweet comedy starring Jim Broadbent and Lindsay Duncan- Le Week-End
Karen Gillen's new film Not Another Happy Ending
Aquatic-based disaster flick- Sharknado
And we look forward to Benedict Cumberbatch's turn as Julian Assange in The Fifth Estate.
Crime writer Val McDermid talks about the latest instalment in the Tony Hill series, her new novel Cross and Burn.
Why do people have readings from children's literature at their wedding? Sanjeev finds out about a growing trend.
And sapphire-decorated skeletons- we hear about the 15th century human remains and the tradition that turned them into gem-encrusted works of art in their own right.
Last on