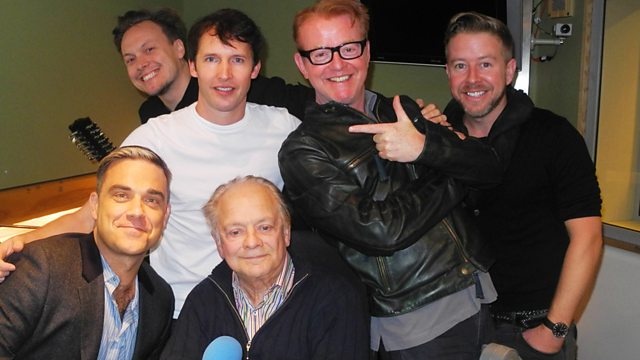 Sir David Jason and James Blunt join us for Breakfast!
Chris and the gang kick off that Friday feeling with Del Boy himself, Sir David Jason. Plus Robbie Williams has a special delivery!
We stand to attention while James Blunt performs live. The Brit Award-winning singer releases his fourth album, Moon Landing, this month.
And we hear from the Oscar-winning Hollywood star, Tom Hanks!
Last on
Pause for Thought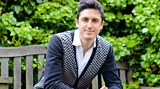 From Simon Cohen, who runs a communications agency.
I played my first football match in four years, and I was so excited to be out there. We were 1-0 up, it was approaching half time. The ball broke from the opposition's defence. I knew I was never going to get to the ball first, but that didn't stop me. I went for a slide tackle, but their centre back clipped the ball over me and kicked me in the face. Now that stopped me.


21 stitches and 3 weeks later, the wound has now closed, the pain has subsided, and a scar is beginning to form. I've found it amazing, the human body's capacity to heal. But it got me thinking, what about emotional wounds?

We all walk around with them, whether they're from losing someone close, suffering some kind of abuse or trauma. Even after years, the wounds are still open, the pain is still there, still raw.

The Muslim mystic Rumi said 'The wound is the place where the Light enters you.' But that light can only enter us if we first acknowledge we are wounded. With physical injury it's easier to do this, but because emotional wounds are not visible, and they're not really talked about in a stiff-upper-lip society, they're simpler to ignore. So, we hide them away in the corners of our subconscious, or pretend we don't see them in those around us. We put sticky plasters on emotional wounds, and they fail to heal.

When we recognize our own and each others emotional wounds, and find the courage to talk about them, we make them visible, and start the healing process. In time, the pain will subside, the wound will close, and scars begin to form.


For those who feel physically or emotionally wounded, it might help to think of these scars not as reminders of past suffering, but as symbols of hope and our capacity to heal; that no matter how dark life feels, if we have the courage to face our pain, we can begin to let the light in.
The Overall Most Popular Tracks
Most added tracks from this show