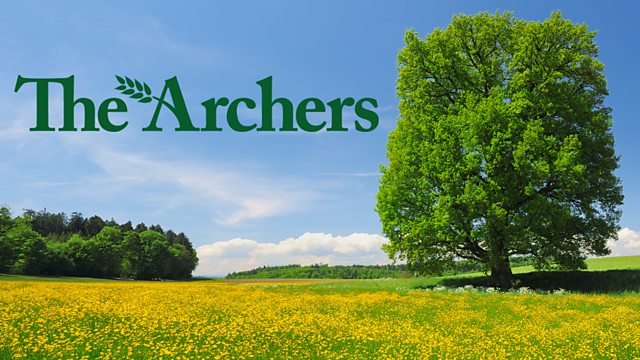 11/10/2013
Oliver reassures anxious Caroline as they wait for the local authority officer. Oliver's sure that, once the officer's done his work, the authority will reach the sensible conclusion that it was the carpet fitters who were to blame for Joe's accident, if anyone. Lynda's efforts to distract Caroline and soothe her own nerves are in vain, although Caroline does apologise for her shortness of temper.
At the end of a long day, shattered Caroline finds herself having to apologise again, as she snaps at Oliver's attempts to mollify her. She's worried too that they haven't heard from the Grundys about the compensation offer. Oliver stresses that they must stay positive, both about the outcome and about Eddie's attitude towards them. Caroline agrees but it's hard for her.
Eddie can do nothing right for grumpy Joe. At his limit when Joe refuses to eat his lunch, Eddie snaps. He's quickly sorry, and Joe relents. He'll try it in a bit. Eddie hates seeing Joe go through all this. It's not fair. The money Caroline and Oliver are offering isn't enough. He wants to hold out for more. Joe deserves it.
Last on
Credits
| Role | Contributor |
| --- | --- |
| Writer | Gurpreet Kaur Bhatti |
| Producer | Julie Beckett |
| Director | Julie Beckett |
| Editor | Julie Beckett |
| Kenton Archer | Richard Attlee |
| Shula Hebden Lloyd | Judy Bennett |
| Alistair Lloyd | Michael Lumsden |
| David Archer | Timothy Bentinck |
| Ruth Archer | Felicity Finch |
| Pat Archer | Patricia Gallimore |
| Helen Archer | Louiza Patikas |
| Brian Aldridge | Charles Collingwood |
| Debbie Aldridge | Tamsin Greig |
| Kathy Perks | Hedli Niklaus |
| Joe Grundy | Edward Kelsey |
| Eddie Grundy | Trevor Harrison |
| Clarrie Grundy | Heather Bell |
| Ed Grundy | Barry Farrimond |
| Nic Grundy | Becky Wright |
| Emma Grundy | Emerald O'Hanrahan |
| Mike Tucker | Terry Molloy |
| Vicky Tucker | Rachel Atkins |
| Oliver Sterling | Michael Cochrane |
| Caroline Sterling | Sara Coward |
| Lynda Snell | Carole Boyd |
| Kirsty Miller | Annabelle Dowler |
| Alan Franks | John Telfer |
| Rob Titchener | Timothy Watson |
| Darrell Makepeace | Dan Hagley |