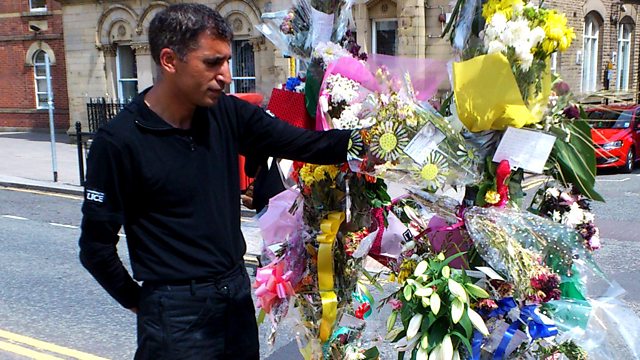 Bobbies on the Tweet
As police numbers fall as a result of budget cuts, social media has become an increasingly useful tool for maintaining relationships with communities. Greater Manchester Police is the force that leads the way, boasting more followers than virtually any city force in the world.
Geoff Bird has been out on the beat with some of the officers who now routinely use Twitter and Facebook as a means of building conversations with local communities as well as solving crime and targeting those criminals responsible for it.
Along the way he'll hear about missing children reunited with parents, wanted individuals encouraged to hand themselves in by members of the public, and the community that rallied round to support a family whose house was burned down in Christmas week - all thanks to social media.
But he'll also discover how criminals have used the internet to taunt police, and ask whether bobbies on the tweet are a replacement for bobbies on the beat.
Producer: Geoff Bird
A Savvy production for BBC Radio 4.