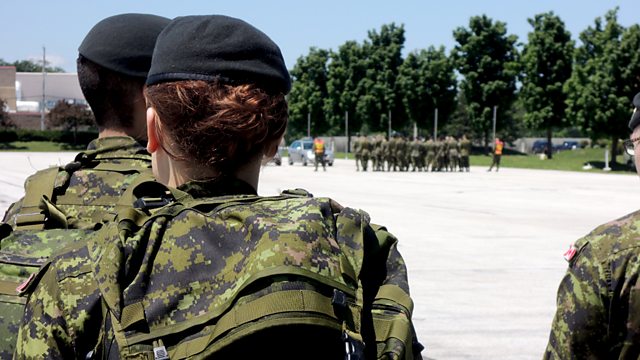 Women at War
Listen in pop-out player
Emma Barnett hears how women in the Canadian Army serve in the front line and asks if the British Army will soon follow their example.
Last month, the UK government announced a review into whether women in the British Army should be allowed for the first time to serve in the infantry and the armoured corps.
At the moment, they are excluded from taking part in front line fighting where the primary aim is to "close with and kill the enemy".
The next review of this policy had been planned for 2018. But the Secretary of State for Defence, Philip Hammond, has said that it will now report by the end of this year.
In this programme, Emma visits Canada where restrictions on women serving in the front line were lifted some 20 years ago.
She speaks to Brenda Hawke, a soldier with 16 years' service in the infantry, and Ashley Colette, an officer who received one of Canada's highest awards for her leadership of a combat unit in Afghanistan.
And she hears from Colonel Jennie Carignan, one of the Canadian Army's most senior women, about the challenges of integrating women into the organisation.
Producers: Giles Edwards and Peter Mulligan.