Miranda Krestovnikoff goes in search of the UK's most enigmatic sea creature: the shark.

Chris Ledgard explores the cinematic and zoological legacy of the Spielberg classic, Jaws
Colin Simpfendorfer

Professor Colin Simpfendorfer is the Director of the Centre for Sustainable Tropical Fisheries and Aquaculture. He has more than 25 years of experience in researching sharks, and has published extensively in the scientific literature on shark biology, ecology, fisheries and conservation. His expertise on sharks has been recognized by his appointment as the Co-Chair of the IUCN's Shark Specialist Group and as the Chair of the Australian Fisheries Management Authority's Shark Resource Assessment Group.


Colin is a graduate of James Cook University, having undertaken both his undergraduate and postgraduate training in Townsville. After completing his PhD he worked on shark fisheries at the Western Australian Fisheries Department before moving to Florida to work at the Centre for Shark Research at Mote Marine Laboratory. He returned to JCU in 2007 to lead the Fishing and Fisheries Research Centre, where he has helped build a research group focused on improving our understanding of sharks and how best to conserve and manage their populations.

 

In the picture Colin is taking a small sample of tissue from the fin of a grey reef shark.


Shelley Clarke

Shelley Clarke holds doctoral and masters degrees in quantitative fisheries science from Imperial College London and the University of Washington.  Based in China and Japan for nearly twenty years, her research aims to promote a greater understanding of East Asia's marine resource usage and influence. 

 

She specializes in shark fisheries management - particularly the shark fin trade, illegal fishing and seafood traceability - in her work for the United Nations Food and Agriculture Organization; the US, New Zealand and UK governments; the World Bank; and the Western and Central Pacific Fisheries Commission.

Michael Pitts

Michael Pitts has over 20 years' experience of making wildlife and science documentaries for the BBC and Independent Companies.  Michael specializes in filming underwater and is regarded as one of Britain's foremost underwater cameramen. However, he is equally happy shooting on the surface or from the air.

 

Amongst his many awards he has received Emmys for cinematography on two BBC landmark series: David Attenborough's 'Private Life of Plants' and 'Blue Planet'. He has just completed the underwater filming on Sky Atlantic's major 3D series on the Galapagos, presented by Sir David Attenborough. He is currently working on a 'Future Planet' Productions film on plastics in the world's oceans which is due for cinema release in 2013.

Learn about habitats with The Open University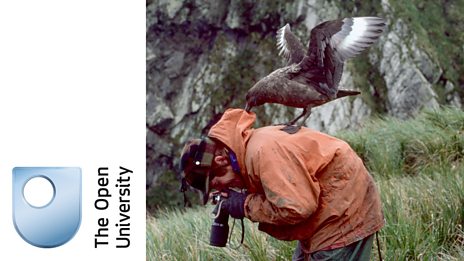 Explore the twists and connections of natural life in four different UK habitats.
Free download
The BBC Natural History Unit produces a wide range of programmes that aim to immerse a listener in…