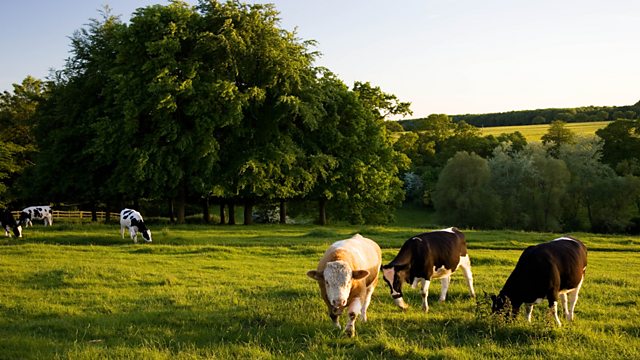 08/10/2013
The cabinet reshuffle has brought big changes at the Department for Environment, Food and Rural Affairs. Farming Minister David Heath, in post for less than a year, is gone - replaced by Cornish MP, Dan Rogerson. Richard Benyon, who was in charge of flooding and fisheries, is also out; another Cornish MP, George Eustice, takes his place. On the opposition front benches, shadow environment minister Mary Creagh has been moved sideways, to be replaced by Maria Eagle. What will it all mean for farming in the UK?
A new research project aims to breed cattle which are naturally resistant to bovine TB. Could this be the answer everyone's been looking for to deal with the thorny problem of tuberculosis?
And edible hedgerows. Why growing leafy shrubs in fields of pasture could be good for milk production, biodiversity and animal welfare.
Presented by Anna Hill. Produced by Emma Campbell.
Last on