Tracking and Surveillance
Bridget Kendall and guests explore the shadowy world of tracking and surveillance. As the ability of technology to monitor our online behaviour and even our physical movements in the workplace increases, how far should we be prepared to compromise privacy in the interests of security and efficiency? And how can the same technology be employed to better track endangered species? Finnish cyber-security expert Mikko Hypponen, Kenyan vulture scientist Munir Virani, and Australian political geographer Anja Kanngieser give their views. Photo: A satellite navigation system. Credit: Andersen/AFP/Getty Images
Last on
Mikko Hypponen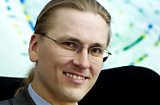 Mikko Hypponen is the Chief Research Officer for F-Secure. He has led his team through the largest outbreaks in history. He named the infamous Storm Worm, ran classified briefings on the Stuxnet worm, and has assisted law enforcement in USA, Europe and Asia on cybercrime cases. He was selected among the 50 most important people on the web by the PC World magazine and was included in the FP Global 100 Thinkers list. Mikko says that the debate around the recent leaks of US National Security Agency documents should now move on to how the rest of the world can compete with the US service providers to offer real alternatives. 
Munir Virani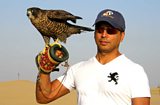 Munir Virani is Africa program director for The Peregrine Fund, a bird of prey conservation charity. He has been finding new ways to keep tabs on declining vulture populations in East Africa, in particular attaching GPS-GSM devices to individual birds to track their mortality rates and migratory patterns. He says that this tech is allowing us to understand for the first time where vultures are really going. Munir is also involved in the new African Raptor Databank, a project which will harness citizen sightings of birds of prey across the African continent, via a simple smartphone app.
Anja Kanngieser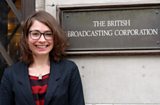 Anja Kanngieser is a political geographer in the Sociology department at Goldsmith's College in London. One of her current areas of research is how industry tracks the performance of its workforce, and the radical new developments in this field in recent years, including the increasing use of technologies such as Radio Frequency Identification, GPS and Voice Directed Order Picking. She says that more research is needed into how these new systems, designed to increase productivity and efficiency, are adversely affecting employees' privacy and health.