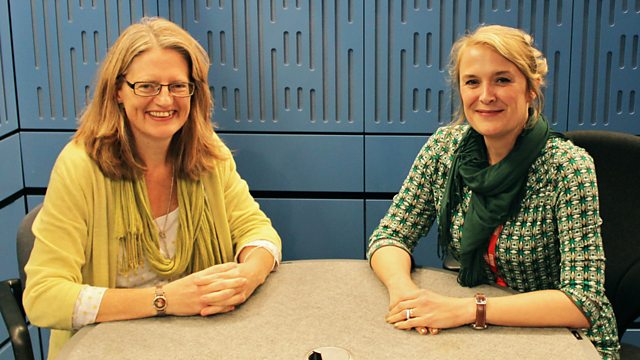 Friday - Sarah Walker
9am
A selection of music, including the Essential CD of the Week: Viva Verdi: Overtures and Preludes - Filarmonica della Scala/Riccardo Chailly, DECCA; and at 9.30 our brainteaser - Only Connect.
10am
Artist of the Week: Andrew Davis
10.30am
Sarah's guest in World Space Week, is the astronomer Carolin Crawford. Carolin regularly delivers science outreach presentations to over 4,000 people annually and is a regular in broadcast media, with numerous appearances on programmes such as In Our Time and Home Planet on BBC Radio 4. She is a Fellow and Lecturer at Emmanuel College, Cambridge, as well as Professor of Astronomy at Gresham College, a position in which she delivers free public lectures within the City of London. In 2009 Carolin was recognized for her outstanding abilities by a Women of Outstanding Achievement Award by the UK Resource Centre for Women in Science, Engineering and Technology, presented for "communication of science with a contribution to society."
11am
Sarah's Essential Choice
Schubert: Symphony No. 8 in B minor, D.759 (Unfinished)
Vienna Philharmonic
Carlos Kleiber (conductor).
Last on
Today's Brainteaser Answer
Only Connect
The connection was ways of preparing Chicken: Coronation, Kiev and Chasseur.
The music played:
Handel
Coronation Ode: Zadok the Priest
Choir of Westminster Abbey
The English Concert
Simon Preston (director)
ARCHIV 410 030 2  
Mussorgsky
The Great Gate of Kiev (Pictures at an Exhibition)
Montreal Symphony Orchestra
Charles Dutoit (conductor)
DECCA 417 299 2  
Franck
Le Chasseur Maudit
Philadelphia Orchestra
Riccardo Muti (conductor)
EMI CDC 747 849 2  

The BBC Classical Playlist