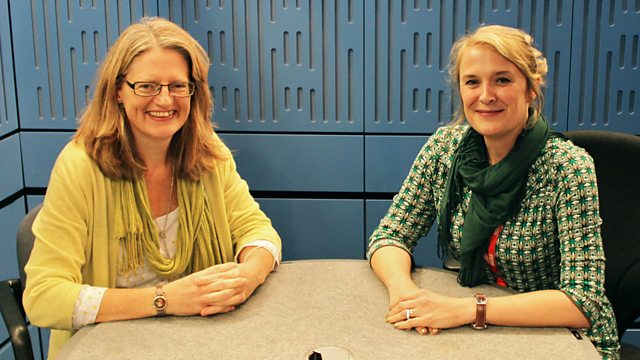 Wednesday - Sarah Walker
9am
A selection of music, including the Essential CD of the Week: Viva Verdi: Overtures and Preludes - Filarmonica della Scala/Riccardo Chailly, DECCA; and at 9.30 our brainteaser - Back to the Beginning.
10am
Artist of the Week: Andrew Davis
10.30am
Sarah's guest in World Space Week, is the astronomer Carolin Crawford. Carolin regularly delivers science outreach presentations to over 4,000 people annually and is a regular in broadcast media, with numerous appearances on programmes such as In Our Time and Home Planet on BBC Radio 4. She is a Fellow and Lecturer at Emmanuel College, Cambridge, as well as Professor of Astronomy at Gresham College, a position in which she delivers free public lectures within the City of London. In 2009 Carolin was recognized for her outstanding abilities by a Women of Outstanding Achievement Award by the UK Resource Centre for Women in Science, Engineering and Technology, presented for "communication of science with a contribution to society."
11am
Sarah's Essential Choice
Britten: Serenade
Peter Pears (tenor)
Barry Tuckwell (horn)
London Symphony Orchestra
Benjamin Britten (conductor)
Also in this hour, Lucky Dip: Sarah dips into her CD collection and shares a piece - it could be a recent discovery, an old favourite, or simply something that just has to be heard. Expect the unexpected!
Last on
Today's Brainteaser Answer
Back to the Beginning
The music played backwards was the opening of Beethoven's Symphony No. 5.
The music played:
Beethoven
Symphony No. 5 (opening)
Deutsche Kammerphilharmonie Bremen
Paavo Jarvi (conductor)
RCA 88697338352