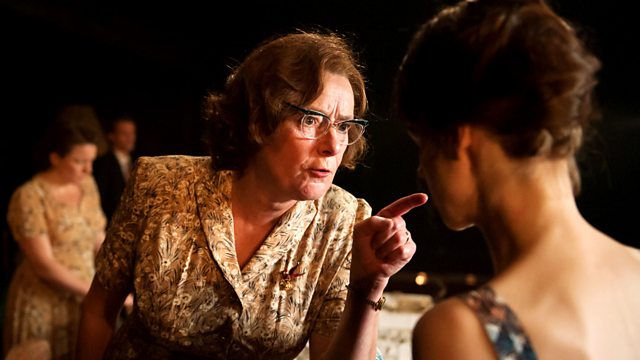 Hans Kung, Masters of Sex, Roots, Wendy Lower
Listen in pop-out player
The Roman Catholic Church is in crisis. Congregations are shrinking, teachings on contraception and sexuality alienate more than they illuminate, and the spectre of child abuse lurks in the background. These are several of the themes dealt with by Catholic theologian Hans Küng in his new work 'Can We Save The Catholic Church?' He discusses the future of his church with Anne McElvoy.
Last night in television world it was Sex Box and tonight it's Masters of Sex - the first episode of a 12 part drama documentary about Masters and Johnson - the couple who "taught America how to love" ...proof, if any were needed, that Channel 4 is as determined as ever to reclaim sex from the pornographers. Anna Raeburn and Adam Mars-Jones have watched the first episode and discuss it and the work of Masters and Johnson.
Arnold Wesker's trilogy of plays 'Chicken Soup with Barley,' 'Roots' and 'I'm talking about Jerusalem' began life on stage in 1958 and the scripts alone have sold more than 750, 000 copies over the ensuing 55 years. Tonight the second in the trilogy, Roots, set in the Norfolk family home of Beatie Bryant and dealing with themes such as the fate of the socialist ideal, the limitations of the welfare state and the stasis of the English class system begins a run at the Donmar Warehouse in London. Susannah Clapp comes straight from the theatre to the studio for a first night review.
The author Wendy Lower has written a new book 'Hitler's Furies - German women in the Nazi Killing Fields' and Anne McElvoy asks her what she found there.
That's Night Waves with Anne McElvoy.
Last on
Hear the playwright Arnold Wesker looking back at his life and career with Matthew Sweet
Hans Küng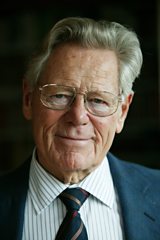 Can We Save the Catholic Church? written by Hans Küng is published by William Collins on Thursday 10 October 2013.
Image Credit: Manfred Grohe. © Stiftung Weltethos
Masters of Sex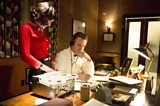 Masters of Sex, a 12-part drama starts on Tuesday 8 October 2013 at 21:00 on Channel 4.
Image: Michael Sheen (Dr. William Masters) & Lizzy Caplan (Virginia Johnson) in Masters of Sex, Sony Pictures Television International.
Roots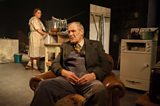 Roots is on at the Donmar Warehouse, London until Saturday 30 November 2013.
Image: Linda Bassett (Mrs Bryant) and Ian Gelder (Mr Bryant) in Roots at the Donmar Warehouse 2013, Credit: Stephen Cummiskey
Wendy Lower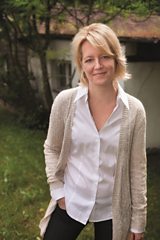 Hitler's Furies: German Women in the Nazi Killing Fields written by Wendy Lower is published by Houghton Mifflin Harcourt.
Image Credit: Björn Marquart
Credits
| Role | Contributor |
| --- | --- |
| Presenter | Anne McElvoy |
| Interviewed Guest | Hans Kung |
| Interviewed Guest | Anna Raeburn |
| Interviewed Guest | Adam Mars-Jones |
| Interviewed Guest | Susannah Clapp |
| Interviewed Guest | Wendy Lower |