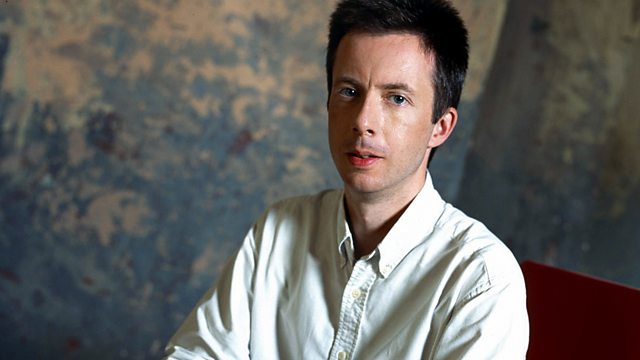 06/10/2013
John Shea presents a programme of Paderewski and Schumann with Sinfonia Varsovia conducted by Christian Zacharias. Jan Lisiecki is the soloist.
1:01 AM
Paderewski, Ignacy Jan [1860-1941]
Overture in E flat
Sinfonia Varsovia, Christian Zacharias (conductor)
1:11 AM
Schumann, Robert [1810-1856]
Concerto for piano and orchestra (Op.54) in A minor
Jan Lisiecki (piano), Sinfonia Varsovia, Christian Zacharias (conductor)
1:41 AM
Bach, Johann Sebastian [1685-1750]
Partita in B flat BWV 825 - Prelude
Jan Lisiecki (piano)
1:44 AM
Schumann, Robert [1810-1856]
Symphony no. 4 (Op.120) in D minor
Sinfonia Varsovia, Christian Zacharias (conductor)
2:13 AM
Haydn, Joseph (1732-1809)
Cello Concerto in C major (H.7b.1)
Stephen Isserlis (cello), Netherlands Radio Chamber Orchestra, Jean Fournet (conductor)
2:40 AM
Heinichen, Johann David (1683-1729)
Se mai, Tirsi, mio bene - from the cantata 'Clori e Tirsi'
Nancy Argenta (soprano), Nigel Short (countertenor), Cappella Coloniensis, Hans-Martin Linde (conductor)
3:01 AM
Franck, César (1822-1890)
Piano Quintet in F minor, Op.34
Imre Rohmann (piano), Bartók Quartet
3:35 AM
Sasnauskas, Ceslovas (1867-1916)
Requiem
Inesa Linaburgyte (mezzo-soprano); Algirdas Janutas (tenor), Vladimiras Prudnikovas (bass); Kaunas State Choir, Lithuanian National Symphony Orchestra, Petras Bingelis (conductor)
4:09 AM
Telemann, Georg Philipp (1681-1767)
Sonata for transverse flute and basso continuo in G major - from Essercizii Musici
Camerata Köln
4:16 AM
Kuula, Toivo (1883-1918)
Suru (Op.22 No.2)
Arto Noras (cello), Tapani Valsta (piano)
4:24 AM
Schubert, Franz (1797-1828)
Eight Ländler (from D.790)
Leif Ove Andsnes (piano)
4:32 AM
Purcell, Henry (1659-1695)
Aria 'O let me weep' - from Fairy Queen
Irena Baar (soprano), Tomaz Lorenz (violin), Maks Strmcnik (organ)
4:40 AM
Dvorák, Antonín (1841-1904)
Romance (Op.11) in F minor vers. for violin and piano
Mincho Minchev (violin), Violinia Stoyanova (piano)
4:51 AM
Beethoven, Ludwig van (1770-1827)
Overture from the Incidental music to King Stephen (Op.117)
Toronto Symphony Orchestra, Andrew Davis (conductor)
5:01 AM
Valentini, Giovanni (1582/3-1649)
Fra bianchi giglie, a 7
La Capella Ducale, Musica Fiata Köln
5:10 AM
Hartmann, Johan Peter Emilius (1805-1900)
Etudes Instructives, Op.53
Nina Gade (piano)
5:20 AM
Strauss, Johann II (1825-1899)
Wienerblut (waltz) (Op.354)
Danish Radio Concert Orchestra, Borge Wagner (conductor)
5:30 AM
Ravel, Maurice (1875-1937)
Tzigane
Vilmos Szabadi (violin), Márta Gulyás (piano)
5:41 AM
Bach, Carl Philipp Emanuel (1714-1788)
Sonata for flute and continuo in A minor (Wq.128)
Robert Aiken (flute), Colin Tilney (harpsichord), Margaret Gay (cello)
5:51 AM
Schumann, Robert [1810-1856]
6 Songs (Op.107)
Jan Van Elsacker (tenor), Claire Chevallier (fortepiano)
6:01 AM
Mozart, Wolfgang Amadeus [1756-1791]
Symphony no. 41 in C major K.551 (Jupiter)
Slovenian Radio and Television Symphony Orchestra, Günter Pichler (conductor)
6:34 AM
Bruch, Max (1838-1920)
Violin Concerto No.2 in D minor (Op.44)
James Ehnes (violin), Orchestre Symphonique de Montréal, Mario Bernardi (conductor).
Last on