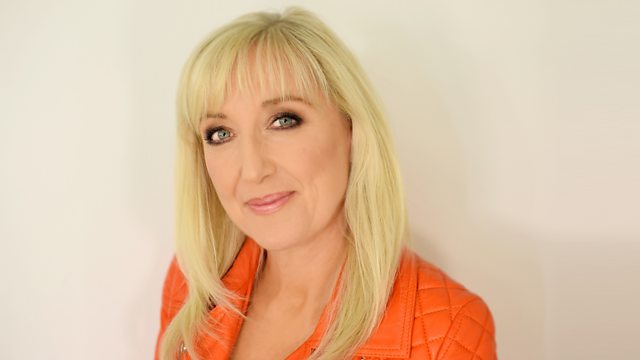 01/10/2013
An-diugh facal leothasan a fhuair 's nach d'fhuair tiogaidean airson Geamannan a' Cho-Fhlaitheis.
Tha droch ainm againn ann am Breatainn airson cho truagh agus a tha sinn air cànain ionnsachadh. Saoil an gabh sin atharrachadh? Gheibh sinn beachd bho Mhurchadh Macleòid agus Carina Nicleòid.
Tha Coinneach Mac a' Ghobhainn air ais leis an t-sreath air lorgairean ainmeil an telebhisean agus an t-seachdain 'sa se am fear Ameireaganach Columbo a tha e air a bhith a rannsachadh. 'S e Peter Falk a bha a' cluich Columbo anns na prògraman seo.
Agus aon rud eile: tha John Neil Dòmhnallach air a bhith a' coimhead a' film Dark Road a chaidh a stiùireadh agus a' sgrìobhadh le Patrick Bond agus Steve E Turner.
Am measg a' chiùil Gavin Degraw, Noah and the Whale agus Coldplay. bbc.co.uk/feasgar.
Last on