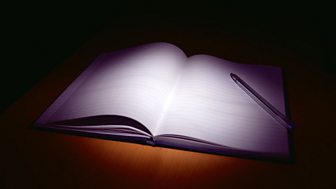 Chain Gang
The story where the listeners decide what happens next
On demand
This programme is not currently available on BBC iPlayer Radio
On radio
There are no upcoming broadcasts of this programme
Last on
Sun 15 Dec 2013 03:15
BBC Radio 4 Extra
All about Chain Gang
Do you still play consequences at Christmas time? You know - the game where someone starts a story and it's up to the next person to carry it on? 
Well we started a story on Saturday 5th October, and asked for your suggestions for what should happen in the next episode. 
You can hear Chain Gang between the other programmes here on 4 extra, but to be sure of catching it, tune in on Saturday afternoons at 10 past one, download the programmes or listen on the iPlayer.  We'll be playing the whole drama in one go on Saturday 14th December at 1.10pm.
Chain Gang - the early years
The last series ran back in the Days of Yore (also known as 2009) - when 4 extra was called Radio 7.  Find out all about Paper, Scissors, Stone - the 2009 story - and the stories from 2004 and 2007.
Chain Gang - The Early Years