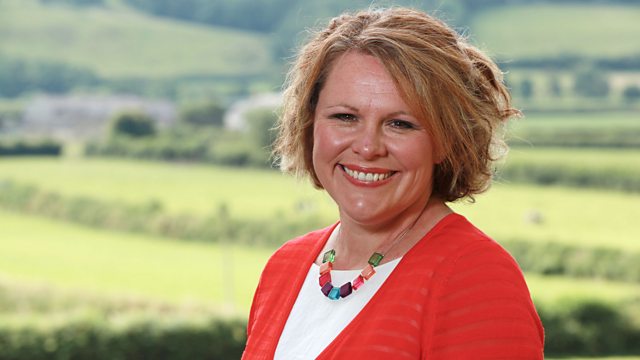 29/09/2013
The rural news magazine for those who live and work in the Welsh countryside. Rachael Garside finds out about sea otters and horse endurance.
Last on
The Urban Country Fair, Mountain Litter Picking and Food Swapping
The countryside comes to town ..... Can the Country Fair being held in Cardiff Castle and it's surrounds this weekend capture the essence of rural Wales and promote farming in the heart of the city?
The state of birds and what they can tell us about our environment - a landmark publication called "The breeding Birds of North Wales " is launched this week
Hundreds of horses, hundreds of riders and hundreds of miles.... the British Horse Feeds Red Dragon Festival of Endurance is regarded as the country's toughest challenge for horse and rider. We meet 16 year old Dylan Chadwick from Anglesey as he prepares for that challenge
The otter is making a comeback in our inland waters but less is known about their life on our shores. The survey of coastal otters would love to hear any sightings you may have to report,,,send them to Dr Dan Forman, Coastal Otters Project, Department of Biosciences, College of Science, Swansea University, Singleton Park, Swansea, SA2 8PP or email otters@swansea.ac.uk
Litter picking on Snowdon - volunteers collect rubbish from Wales' highest and most visited mountain
Bored with your glut of runner beans? Fed up with eggs for breakfast - fresh as they are from your own chickens? Well how about swapping your produce for someone else's? The Community Food Swap event will take place at Tal Goed Nurseries in Glan Conwy on 5th October