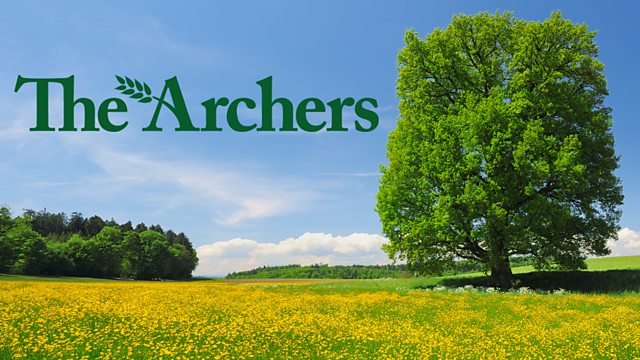 04/10/2013
Caroline tells Shula that the local authority will do a fuller investigation of Joe's accident next week.
Caroline's had a detailed account of the committee meeting from Lynda. She tells Shula that Lynda's Austen theme was comprehensively outvoted in favour of Robin Hood and his Merry Men. Lynda was left to decide on either a pantomime or a play.
As Shula gets home, she's startled by Darrell outside the house. He wants to be sure she knows how sorry he is. He accepts Shula's invitation for something to eat and she tells him the offer of a bed still stands.
Fallon and Kirsty discuss Brenda's adventures in Russia. Fallon wonders how Tom feels about Brenda moving on so quickly.
At Jaxx for Alice's birthday, Jazzer laments all the best girls being hitched. Fallon points out that Kirsty's not spoken for. When Tom arrives, he asks Kirsty if she's avoiding him. Tom tries to talk to her but is up-staged by Jazzer who's decided Kirsty is the one for him.
Tom eventually gets Kirsty alone. He and Brenda have agreed they have no future together, and he's realised it's Kirsty he wants. Kirsty admits she's fallen in love with him and he declares he loves her too.
Last on
Credits
| Role | Contributor |
| --- | --- |
| Jill Archer | Patricia Greene |
| Kenton Archer | Richard Attlee |
| Shula Hebden Lloyd | Judy Bennett |
| David Archer | Timothy Bentinck |
| Ruth Archer | Felicity Finch |
| Elizabeth Pargetter | Alison Dowling |
| Helen Archer | Louiza Patikas |
| Tom Archer | Tom Graham |
| Jolene Perks | Buffy Davis |
| Fallon Rogers | Joanna Van Kampen |
| Kathy Perks | Hedli Niklaus |
| Joe Grundy | Edward Kelsey |
| Clarrie Grundy | Heather Bell |
| Ed Grundy | Barry Farrimond |
| Nic Grundy | Becky Wright |
| Will Grundy | Philip Molloy |
| Emma Grundy | Emerald O'Hanrahan |
| Susan Carter | Charlotte Martin |
| Tracy Horrobin | Susie Riddell |
| Oliver Sterling | Michael Cochrane |
| Caroline Sterling | Sara Coward |
| Lynda Snell | Carole Boyd |
| Kirsty Miller | Annabelle Dowler |
| Alan Franks | John Telfer |
| Jazzer McCreary | Ryan Kelly |
| Darrell Makepeace | Dan Hagley |
| Rosa Makepeace | Anna Piper |
| Writer | Caroline Harrington |
| Director | Peter Wild |
| Producer | Julie Beckett |
| Editor | Julie Beckett |