Add music you love and enjoy it with
Nicole Kidman & Ewan MacGregor

Come What May

Moulin Rouge, John barr, 11

Fantastic 80's Disc 2 (Various Artis, Columbia

(CD Single), Fourth Chord Records

MC Hammer

U Can't Touch This

Fast Forward (Various Artists), Telstar

The Drifters

Saturday Night At The Movies

Very Best Of Ben E.King & The Drifters, Global Television

A Man And His Music, Reprise

My Way - The Best Of Frank Sinatra, Reprise, 28

Thin Lizzy

The Boys Are Back In Town

(Single), Vertigo, 10

Thin Lizzy

Dancing In The Moonlight

The Greatest Hits Of 1977 (Various), Premier

Thin Lizzy

Waiting For An Alibi

Thin Lizzy - Greatest Hits, Universal Music

(CD Single), Dramatico, 1

Autobiography Of Supertramp, A&M, 10

The Very Best Of The Greatest Love, Telstar

The All Time Greatest Movie Songs, Columbia/Sony Tv

U2

Stay (Faraway, So Close)

The Best Of U2: 1990-2000, Island

Judie Tzuke

Stay With Me Till Dawn

Amoreuse (Various Artists), Pickwick

Eurythmics

Sweet Dreams (Are Made Of This)

Our Friends Electric (Various Artists, Telstar

The Very Best Of Fleetwood Mac, Warner Strategic Marketi, 2
Pause for Thought

From Rev Sharon Grenham Toze, an Anglican priest and prison chaplain.

I wonder if you can think back to a time when you really messed up, maybe did something stupid, didn't listen to advice, made a bad decision. That feeling when reality hits is awful isn't it, and then you wonder how on earth you're going to get out of this one. If something then happens which means you get a second chance, the opportunity to put things right, learn from the past – wow – how much of a relief is that.

Just recently I was lucky enough to interview a fascinating woman called Camila Batmangeilidjh, who's the Chief Exec of a London-based charity that supports vulnerable children. These are kids who've had a dreadful start in life, some of them have turned to crime or substances, and life's generally off in very much the wrong direction. But Camila and her team firmly believe that with the right care, firmness and support, even the most off the rails youngster can pull things back. Very much a case of second, and third and fourth chances – and a commitment to putting things right.

Well, as you know, I work in a prison, and although many of my 'clients' seem hopeless cases, there are always some who'll respond to that second, or maybe fifteenth (!) chance. There's a need for real accountability, but my faith holds out the possibility for everyone of change and starting again.

As we get going with Autumn, everything winding down to the darker months and snuggling under the duvet, it's a good time for our thoughts to turn inwards for a bit too. Most of us have tricky bits in our lives, and people who've upset us, or have messed up badly. Knowing that we'll probably need the same ourselves one of these days – how about giving them a second chance?
500 WORDS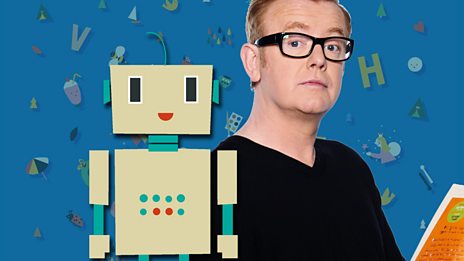 Featuring celebrity videos and top writing tips!
Free download
Catch up with the latest Breakfast fun with Chris Evans. Hear the best stories and the biggest…