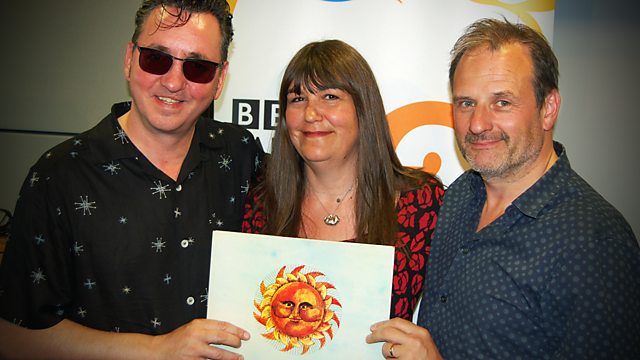 Marry Waterson and Richard Hawley interview
Mark Radcliffe presents an hour of the best folk and acoustic music from Britain and beyond, including the latest releases, classic tracks and news from the folk world.
This week, Mark speaks to Marry Waterson and Richard Hawley about Bright Pheobus, the classic record by Marry's late mother and uncle, Lal and Mike Waterson.
Richard and Marry will soon be joined by Eliza Carthy, Martin Carthy, Jarvis Cocker and Norma Waterson for a series of concerts - titled Bright Phoebus Revisited - celebrating the 1972 album which memorably blended folk and Beatles-esque elements with the special North Yorkshire atmosphere of Lal and Mike's original songwriting. The record featured, among others, Richard Thompson, Dave Mattacks, Maddy Prior, Ashley Hutchings, Bob Davenport and Tim Hart.
As well as the Bright Phoebus Revisited concerts, a new book and CD called Teach Me To Be a Summer's Morning will compile paintings, drawings, poetry and previously unreleased songs by Lal Waterson.
Last on