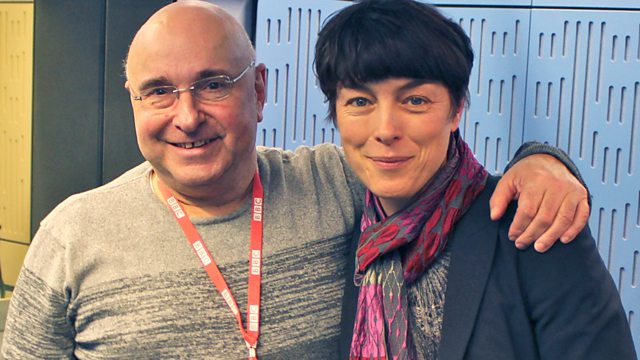 Tuesday - Rob Cowan: Sound of Cinema
9am
A selection of music, including the Essential CD of the Week: The Vagabond: Bryn Terfel/Malcolm Martineau, DG; and at 9.30 our brainteaser - Originally Written For.
10am
Artists of the Week: Beaux Arts Trio
10.30am
Rob's guest this week is film, stage and television actress Olivia Williams. Olivia made her film debut in The Postman, and later won the lead role of Rosemary Cross in Wes Anderson's Rushmore. She then starred as Bruce Willis's wife in the blockbuster The Sixth Sense, a film she would later parody during her brief appearance in British sit-com Spaced. Other film credits include Lucky Break, An Education, Hanna, and Roman Polanski's The Ghost, for which she won several major awards. On TV, Olivia portrayed British author Jane Austen in Miss Austen Regrets, and was cast as Adelle DeWitt in Joss Whedon's Dollhouse. She writes a monthly column in The Telegraph and is currently starring in Ingmar Bergman's Scenes from a Marriage at the St James Theatre, London.
11am
Sound of Cinema with Neil Brand, who introduces his personal choice of Music that made the Movies:
Patrick Doyle: Henry V (excerpts).
Last on
Today's Brainteaser Answer
Originally Written For: strings, playing pizzicato.
The music played:
Strauss arr. Klaus Wallendorf
Pizzicato Polka
Berlin Philharmonic Orchestra Horn Quartet (Stefan Dohr, Sarah Willis, Klaus Wallendorf and Fergus McWilliam)
GEBR. ALEXANDER 4 039967 005885
Essential Classics: Guest Choices
Essential Choices on BBC Playlister - archive.