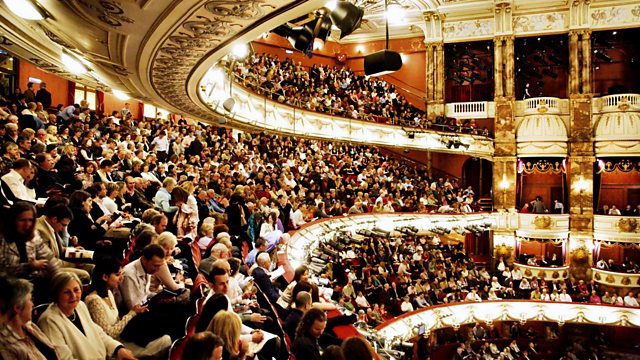 Puccini's La Rondine
Opera on 3 from the Royal Opera House Covent Garden. Magda enjoys a comfortable life as the mistress of the rich banker Rambaldo, but this all changes when she meets the young Ruggero who falls in love with her. She leaves Rambaldo for him, but is she really in love with Ruggero, or just trying to recreate the exciting romances of her youth? Angela Gheorghiu sings Madga, the restless swallow in the title of Puccini's light opera La Rondine, with Charles Castronovo as her unfortunate lover. Marco Amiliato conducts the Royal Opera House Orchestra in Puccini's little-known but very tuneful score.
Presented by Martin Handley.
Magda ..... Angela Gheorghiu (soprano),
Ruggero Lastouc ..... Charles Castronovo (tenor),
Lisette ..... Sabina Puertolas (soprano),
Prunier ..... Edgaras Montvidas (tenor),
Rambaldo Fernandez ..... Pietro Spagnoli (baritone),
Yvette ..... Du?ica Bijelic (soprano),
Bianca ..... Hanna Hipp (soprano),
Suzy ..... Justina Gringyte (mezzo-soprano),
Gobin ..... Pablo Bemsch (tenor),
Périchaud ..... John Cunningham (baritone),
Crébillon ..... Ashley Riches (bass),
Georgette ..... Kathy Batho (soprano),
Gabriella ..... Melissa Alder (soprano),
Lolette ..... Amanda Floyd (soprano),
Rabonier ..... Jonathan Fisher (bass),
Young Man ..... Elliot Goldie (tenor),
Distant Voice ..... Du?ica Bijelic (soprano),
Maître d'hôtel ..... John Bernays (bass),
Royal Opera Chorus
Orchestra of the Royal Opera House
Conducted by Marco Armiliato.
Last on