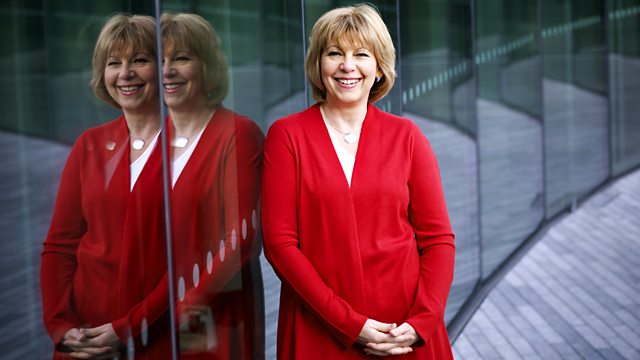 Walt Disney and Ingmar Bergman
Sound of Cinema. Penny Gore presents a week of music used at the cinema
All this week in Afternoon on 3 Penny Gore looks at music choices made by movie directors. Music can set the scene, convey mood, define a character - all manner of things in movies, and many directors have had strong views on what they want - or don't want. This week Penny Gore presents in complete performances music used by some of the master movie directors.
Monday:
Walt Disney and Ingmar Bergman
Walt Disney's "Fantasia" has probably introduced more people to Classical music than any other film, and Mickey Mouse as the hapless and helpless Sorcerer's Apprentice is a good example of image and music working supremely well together.
On the other hand Beethoven's 9th Symphony, and particularly the "Ode to Joy" final movement and its clarion call for universal brotherhood have obvious appeal, but perhaps the scale and brilliance of the music make its appearances on film less satisfying - from Andrei Tarkovsky's "Nostalghia" and Kubrick's "A Clockwork Orange" to "Ace Ventura Pet Detective".
Ingmar Bergman had a very particular relationship with music - he is quoted as describing himself as the conductor of a movie rather than a director, and when asked which sense he would rather lose - vision or hearing - he chose sight as he said he couldn't live without music. In "Saraband" (2003) tangled family and generational relationships founder and the sarabande from Bach's 5th Cello Suite is at the core of the plot of loss, mental illness and attempted suicide.
We end the afternoon in New York - Mozart's Overture to The Marriage of Figaro opens John Landis's comedy "Trading Places" in which rich city banker Dan Aykroyd and down-and-out Eddie Murphy reverse roles one winter in a morality tale set against the backdrop of the New York Stock Exchange. And Woody Allen's 1979 film "Manhattan" was inspired in part by Gershwin's Rhapsody in Blue - New York is the backdrop to the movie but it becomes more like one of the characters.
2pm
Max Steiner
Overture and Tara's Theme from "Gone with the Wind"
Austrian Radio Symphony Orchestra, John Axelrod
Gershwin arr. Schoenfield
I got Rhythm variations from "Girl Crazy"
Louis Lortie (piano), Sao Paulo Symphony Orchestra, Yan Pascal Tortelier
2.20pm
Dukas
Sorcerer's Apprentice
Netherlands Philharmonic Orchestra, Marc Albrecht
2.30pm
Beethoven
Symphony No.9 in D minor (Op.125) "Choral"
Diana Damrau, soprano
Kate Lindsey, mezzo-soprano
Piotr Beczala, tenor
René Pape, bass
Westminster Symphonic Choir
West-Eastern Divan Orchestra
Daniel Barenboim
3.35pm
Bach
Suite for solo cello No.5 in C minor (BWV.1011)
Jean Guihen Queyras
4.10pm
Gershwin
Rhapsody in Blue
Louis Lortie (piano), Sao Paulo Symphony Orchestra, Yan Pascal Tortelier.
Last on
More episodes
Previous
You are at the first episode