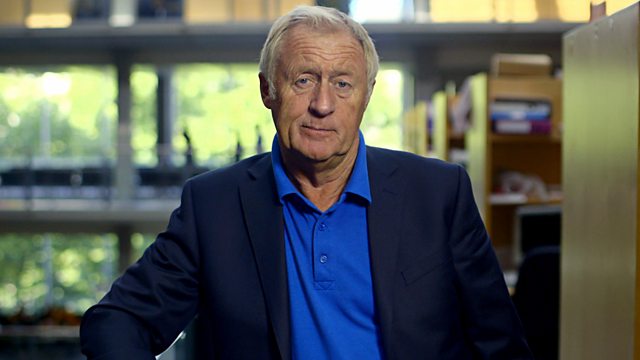 Asthma UK
Who Wants to be a Millionaire? presenter Chris Tarrant presents an appeal on behalf of Asthma UK, a charity which provides vital support for the millions of people with asthma in the UK, and which funds groundbreaking research to help find a cure. Asthma UK is a charity close to Chris's heart as he has asthma himself.
The film features Stacian Gilbert, a 33-year-old Londoner whose life has been dominated by her asthma. She shares her experiences of how she lives with the constant threat of an attack ending her life, as it did her father's, but how - with the charity's help - she manages to live as full a life as possible. Her hope is that more medical research will one day find a cure.
Last on
Donate Now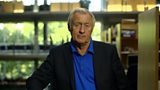 Please donate by going to the website www.asthma.org.uk or by calling 0800 121 62 55.

If you'd like to post a donation please make your cheque payable to 'Asthma UK' and send it to: 'Asthma UK, Summit House, 70 Wilson Street, London, EC2A 2DB.' 
Chris Tarrant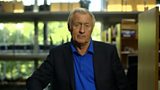 Imagine being paralysed by fear as you struggle to breathe, unable to speak, unable to ask for help. That's what an asthma attack feels like.
I know all about this terrifying feeling of helplessness, because I have asthma. When I had an attack, I couldn't get air into my lungs and I started to panic, convinced I was going to black out and maybe even die.
My asthma is fortunately now well-controlled. But today, three families will lose someone to asthma. Asthma UK is the charity dedicated to changing this.
This vital charity funds ground-breaking research which is unravelling the mysteries of asthma. But despite it being an all-too-common condition, asthma research is still sadly underfunded, and Asthma UK needs your help so that they can continue the search for more effective medicines.
I believe that everyone with asthma should have the opportunity to fulfill their potential, free from the fear of dying. With your help, this can happen.
Asthma UK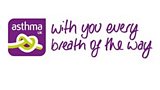 Everyone knows someone with asthma – it affects one in five households in the UK. But not everyone knows that asthma is serious and can be fatal, even in people who only have 'mild' asthma.

Over 1,100 people die each year from asthma in the UK, and a quarter of a million people have asthma so severe that current treatments don't work for them.
Asthma UK is working towards a world where asthma is no longer a daily battle for some and where no-one dies from the condition. Asthma research can make this happen.
Asthma UK is the biggest voluntary funder of asthma research. We've made major breakthroughs in developing knowledge and better treatments for asthma, but there's still a long way to go. Asthma is a complex condition and everyone's asthma is different, so there's a lot we still don't know and more work needs to be done if we are to find ways of preventing and curing the condition.
Asthma UK needs your help to keep funding research and giving hope to people affected by asthma. Donate today and help us find better treatments and, ultimately, a cure.
Stacian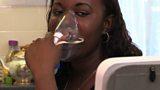 33 year old Stacian has severe asthma. As a young child she was extremely active and loved dancing. But after her diagnosis her life changed dramatically. Unlike most 10 year olds who could spend their time running around, Stacian's activities were severely restricted, which left her feeling frustrated and isolated.
Stacey said, "I just kept saying, I want to be normal. Why can't I run like my brothers and sisters?"
Stacian's asthma attacks had got considerably worse as she got older and it was when she reached her late 20's that doctors told her that her next one could be fatal.
She said, "Then I just started breaking down.  I didn't want to die because I hadn't even enjoyed my life".
Thankfully for Stacian, a new drug became available which has helped her improve her standard of life and given her hope for the future.
She said, "Before I couldn't do the normal daily activities of living, but then I could walk to the bus stop.  I could get up and I could cook".
Annette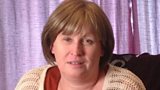 Already living with asthma, mother of 6 Annette was already aware of what it was like to have an attack.  So when her daughter Sophie was diagnosed with asthma at a young age, Annette sought medical assistance to ensure that Sophie's condition could be managed.
Annette said, "Always had lots of friends knocking on the door for her and loved to play out.  She just lived life to the full".
After the family decided to move areas, Sophie's asthma quickly deteriorated and her attacks became more frequent, which saw her being admitted to hospital on a regular basis.
Annette said, "It was just so hard to see her struggling for air in some ways and struggling to breathe".
Sophie tragically passed away from an attack at the age of 9 and her younger daughter Leah has since been diagnosed with asthma.  But Asthma UK have been able to provide a wide range of support and information to help the family look to the future.
"Asthma UK have really helped us over the last few months, especially when we found their social media site through Facebook".
Credits
| Role | Contributor |
| --- | --- |
| Presenter | Chris Tarrant |
| Series Producer | Alex Steinitz |
| Executive Producer | Ruth Shurman |