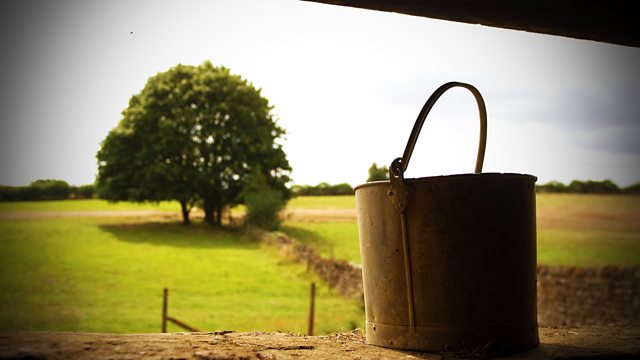 02/10/2013
Having collected their wedding rings, Kenton and Jolene are excited about their forthcoming nuptials.
Ed finds Joe mithered with all the official questions he keeps being asked about the accident. Joe encourages Ed to visit the new baby. He asks Ed to take William for a pint and shake his hand. He doesn't want to go to his grave with the two of them at loggerheads.
Rosa is shocked when Darrell surprises her at work. She angrily tells him he smells and looks like a seedy old tramp. Later Oliver finds Rosa upset. She admits being cruel to her dad. She is sorry but she just finds him embarrassing.
Oliver sees Darrell in The Bull and wonders if he should go and have a word. Kenton suggests not. He adds that Darrell is starting to put other customers off.
Oliver congratulates Ed on the new family member. Ed thinks that Will must have forgotten that they had a famous cow called Poppy. Eddie once got Poppy the cow to do a painting that was entered in an art exhibition. When everyone laughs, Darrell thinks it is directed at him and starts throwing around insults. Kenton remarks that if he carries on like this he will have to bar him.
Last on