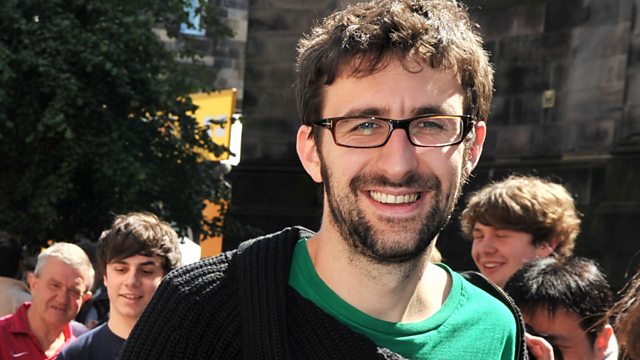 Fresh from the Fringe: 2013
Mark Watson hosts a showcase of up-and-coming comic talent from the Edinburgh Fringe Festival, recorded at Bush Hall in London.
Featuring a mixture of performers who are new to Radio 4 (Phil Wang, Tim Renkow, Ellie White, Liam Williams), along with one or two names you might already recognise (Romesh Ranganathan - "28 Dates Later", Aisling Bea - "Irish Micks and Legends"), Fresh From the Fringe is our pick of the people who made us laugh this August.
This programme is an edited highlights show of a live gig hosted by Radio 4 at Bush Hall on 18th September 2013. A filmed programme - featuring different edited highlights - will be playing out on the Red Button service throughout this week, and material from all the acts will be available to view on the Fresh From the Fringe website.
Produced by Lyndsay Fenner.
Last on