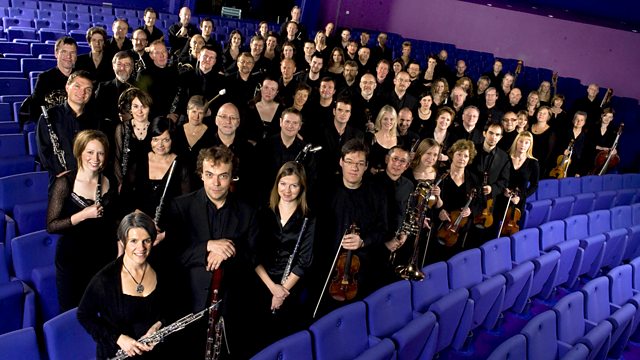 BBC Philharmonic - Burgess, Brahms, Elgar
Live from The Bridgewater Hall in Manchester
Presented by Catherine Bott
The BBC Philharmonic, conducted by Juanjo Mena, performs Anthony Burgess's A Manchester Overture, Brahms's Piano Concerto No 1 with Stephen Hough and Elgar's Symphony No 1.
Burgess: A Manchester Overture
Brahms: Piano Concerto No 1 in D minor
8.35 Interval Music
8.55
Elgar: Symphony No 1 in A flat
BBC Philharmonic
Juanjo Mena (conductor)
Stephen Hough (piano)
When Elgar's First Symphony was premiered in Manchester in 1908, it was a new dawn for British music. There's no better way to launch the BBC Philharmonic's year-long celebration of the Mancunian way of music-making than with this gloriously stirring masterpiece - although a performance of Brahms's tempestuous First Piano Concerto by the Manchester-trained Stephen Hough might just run it close. The concert begins with the aptly named A Manchester Overture by Mancunian icon and author of A Clockwork Orange, Anthony Burgess.
Last on