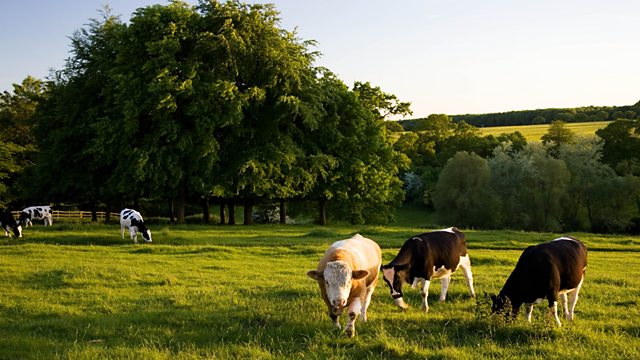 01/10/2013
More than 60,000 casual and seasonal workers are picking fruit and harvesting vegetables on farms all over the UK - many arrive here from Eastern Europe through licensed gangmasters. But farmers could fall foul of illegal gangmasters who exploit their workers. We hear how farmers can be more vigilant when employing seasonal workers.
The UK eel population has dropped by 95% over the last 30 years. Now efforts are being made to restock our lakes and rivers - with 100,000 juvenile glass eels.
And we ask whether our dairy industry can rise to the challenge of expansion, and produce an extra four billion litres of milk to meet demand from abroad.
Presented by Anna Hill, and produced in Bristol by Anna Jones.
Last on