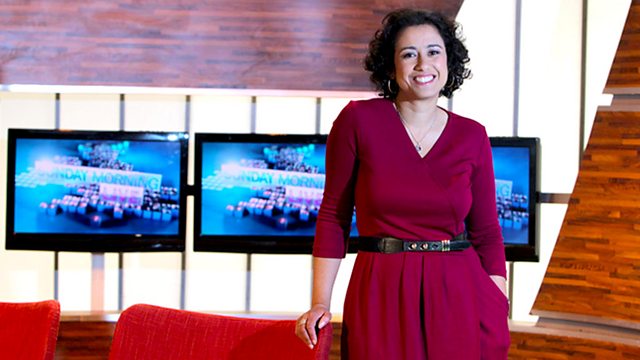 Samira Ahmed and her guests discuss topical ethical issues. With chief executive of the British Humanist Association Andrew Copson, broadcaster and imam Ajmal Masroor, blogger and community activist Shalina Litt, Dr Berry Billingsley from Learning About Science And Religion, and rabbi David Singer of Belfast Hebrew Congregation.
Do Muslim veils deepen divisions?
A Muslim woman can stand trial wearing a face veil but must remove it to give evidence, a judge ruled on Monday. It comes as a Home Office minister called for a debate on girls wearing veils - or niqabs as they are known - in some public places. Jeremy Browne said he was 'uneasy' about restricting freedoms, but urged a national debate on the state's role in stopping veils being imposed on girls. His comments came after Birmingham Metropolitan College dropped a ban on students wearing full-face veils, amid protests.
Is wearing the niqab a matter of religious freedom or does the veil deepen divisions within society?
Should Spurs 'Yid' chants be stopped?
Tottenham Hotspur fans who chant the word 'Yid' should not be prosecuted, according to the prime minister.
The north London football club has a strong Jewish following and has been the target of anti-Semitic abuse. But some Spurs fans still use the word in chants in, what they regard, as a positive badge of club support. The prime minister's comments came after the Football Association warned supporters that the use of such words could result in a banning order or criminal charges. Should Spurs fans be allowed to use a term which they regard is part of their club's identity? Or should such chants - that others find deeply offensive - be banned?
Can we trust robots with our future?
Robot technology is advancing in many parts of our lives. From the military to medicine, machines that will be able to learn and adapt are being introduced across the world. Unmanned drones are used as weapons; autonomous robotic surgery is being developed in the USA; and robot care workers looking after the elderly are being investigated in Britain. Do these developments raise ethical issues, as emotionless machines replace humans? Or is this a bold future that we should embrace?
Last on
Credits
| Role | Contributor |
| --- | --- |
| Presenter | Samira Ahmed |
| Series Editor | Dave Stanford |
| Producer | Kuljinder Khaila |
| Participant | Andrew Copson |
| Participant | Ajmal Masroor |
| Participant | Shalina Litt |
| Participant | Berry Billingsley |
| Participant | David Singer |