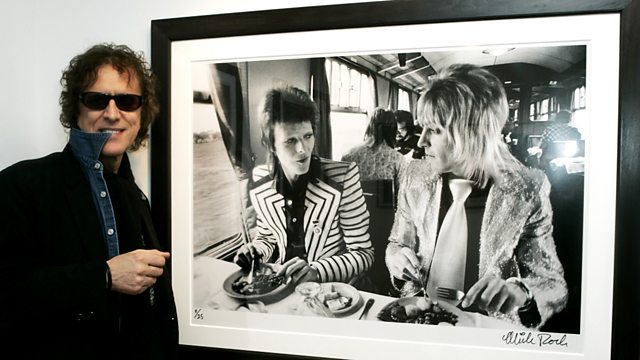 The Man Who Shot the Seventies
Johnnie Walker celebrates the decade of Diamonds Are Forever, The Spy Who Loved Me and Moonraker.
This week he's joined by the music photographer Mick Rock, who became known as The Man Who Shot The Seventies. Best known for his iconic shots of glam stars such as David Bowie and Queen, he also worked with artists including Blondie, Iggy Pop and Pink Floyd as he chronicled the decade in music. Together with Johnnie he'll tell the stories of a life behind the lens, as well as working with Lou Reed recently on their new book Transformer.
Also on the show, the seventies will be revisited with sounds courtesy of the BBC archive, and Johnnie will add another classic seven inch to Johnnie's Jukebox.
Last on