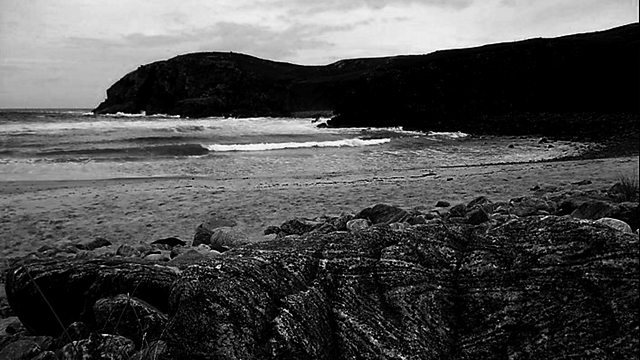 Drama serialisation of Peter May's bestselling crime novel set in the Outer Hebrides of Scotland. Starring Cal MacAninch and Derek 'Pluto' Murray (of Radio nan Gaidheal).
Detective Inspector Fin MacLeod has returned to the Isle of Lewis, where he was born and raised, for the first time in twenty years. He's been drafted in to investigate a brutal murder with similarities to a case he's worked on in Edinburgh.
Progress has been slow. The dead man, Angel MacRitchie, had a reputation as a violent bully; and locals don't want the investigation to halt the annual trip to An Sgeir to hunt for gannets - a tradition that dates back centuries. Against the odds, though, MacLeod has made a break-through in the case and thinks that he may have uncovered the killer's identity.
An atmospheric thriller that explores dark secrets and the difficulties of escaping the past.
The drama will reach its thrilling conclusion tomorrow.
CAST:
Fin MacLeod ..... Cal MacAninch
Artair ..... Derek 'Pluto' Murray
Marsaili ..... Claire Knight
Gunn ..... Mark McDonnell
Gigs ..... Iain MacRae
Fionnlagh ..... Scott Fletcher
Padraig ..... David Walker
Calum ..... Iain F. MacLeod
Writer ..... Peter May
Dramatiser ..... Iain Finlay MacLeod
Director ..... Kirsteen Cameron.
Last on