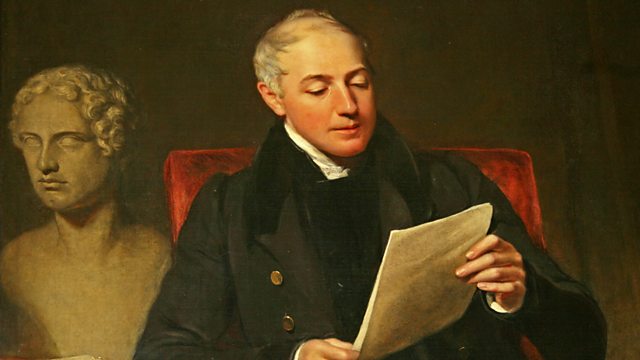 As the digital revolution shakes publishing to its foundations, writer and former publisher Robert McCrum explores the stories of five great British publishers. He looks back at their remarkable lives and asks what they can tell us about the challenges facing their successors today.
The story of British book publishing is the story of taking ink and paper, words and ideas, to the people. It's a tale of incredible showmen, hustlers, mavericks, gamblers and talent scouts - people with a global vision and pioneers who found new ways to take books to a mass market.
Robert starts with the John Murray publishing dynasty. In seven generations of John Murrays, the list of authors is a roll-call of English literature: Jane Austen, Lord Byron, Charles Darwin, Walter Scott, Arthur Conan Doyle, John Betjeman, and many more.
In 1768 John Murray set up a publishing company, whose most celebrated author was Lord Byron. When Murray published his 'Childe Harold' in 1812, it was said that Byron 'woke up to find himself famous'. It was also the making of Murray the publisher. Yet Murray participated in one of the most notorious acts in publishing history when he burnt the manuscript of Byron's personal memoirs because he thought the scandalous details would damage Byron's reputation.
During the Victorian age, through charm, luck and hard work, the second John Murray put himself at the centre of the literary scene and transformed his trade as a coarse bookseller into a profession for gentlemen.
Robert meets the seventh and last John Murray, as well as experts in literature and publishing, to discuss one of the oldest publishing houses in Britain.
Produced by Melissa FitzGerald
A Blakeway production for BBC Radio 4.
Last on
More episodes
Previous
You are at the first episode