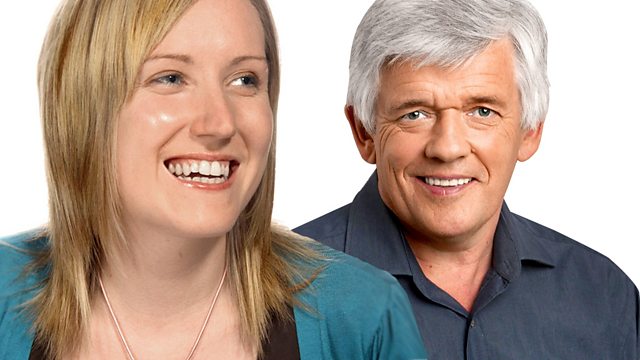 30/09/2013
The day's news with Lisa McCormick and Peter Allen.
The Chancellor promises to freeze fuel duty, make the unemployed work for their benefits and to protect the country's long term finances, but the spending squeeze would continue, even after the books have been balanced.
At least 50 people are killed in a wave of car bombings in the Iraqi capital, Baghdad.
Following the shock revelation that Mr Darcy is no more in Helen Fielding's new book, Lisa talks to a distraught Bridget Jones fan and a reviewer who says it was the only possible option.
Last on