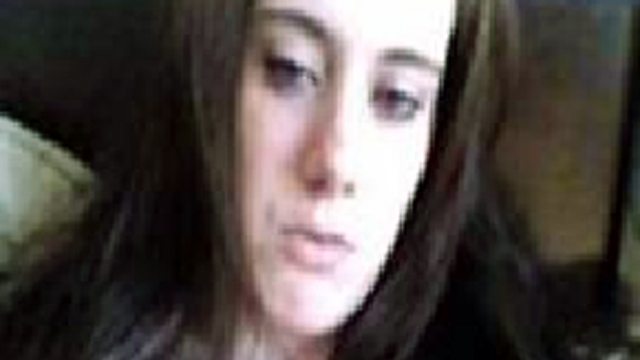 Samantha Lewthwaite; Liz Calder; Business Start-Ups
Listen in pop-out player
What do we know about so-called "white widow" Samantha Lewthwaite and how has her image come to dominate coverage of the Kenyan Westgate shopping mall attack? With a raft of Conservative policies from marriage tax breaks to help to buy in the headlines, we talk to MP Sarah Wollaston live from the party conference in Manchester about their appeal to women. The social enterprise built on fruit and vegetables destined for the dump. Why more women are doing it for themselves in business start-ups. Eminent publisher Liz Calder on why she's bringing a Brazilian literary festival to Britain.
Last on
Conservative Conference 2013
The Conservative Party meets for its annual conference amid persistent reports that David Cameron has a 'woman problem'. Traditionalists have called on the party to offer more support to stay at home mothers who have felt alienated by an emphasis on childcare policy. So could the introduction of a transferable tax allowance for married couples help or hinder the party's appeal to women?
Samantha Lewthwaite
Samantha Lewthwaite's image has been all over newspapers, television, and the internet over the past week. Coverage of the Westgate shopping mall attack in Nairobi has been dominated by speculation about the so-called 'white widow' - the British Muslim convert who was married to one of the 7/7 suicide bombers. So why is this the case, and what do we actually know about her? Jane talks to Joan Smith, columnist and author of The Public Woman, and to Simon Cox, investigative journalist and presenter of The Report on BBC Radio 4.
Liz Calder And Flipside
Eminent publisher Liz Calder is the co-founder of Brazilian literary festival Flip in Paraty Brazil, which has been running for 10 years. She is now bringing FlipSide – a festival dedicated to Brazilian literature, music, and art to the Suffolk coast this October.  She launched the careers of Salman Rushdie, Julian Barnes, and Anita Brookner. She bought four Booker-winning novels - Rushdie's Midnight's Children, Brookner's Hotel du Lac,  Michael Ondaatje's The English Patient, and Margaret Atwood's The Blind Assassin - and she was the first woman on the board at leading  literary publisher, Jonathan Cape. She went on to co-found Bloomsbury - one of the UK's most successful independent publishers. She retired from full-time publishing in 2009, but her enthusiasm and capacity for work continues unabated. Aside from Flip and FlipSide, she has also co-founded another publishing house - Full Circe Editions, based in East Anglia.
Rubies In The Rubble
How many 20-somethings do you know who would choose to leave a lucrative career in hedge fund management to set up their own social enterprise...? And on a fruit and veg market…? Yet that's exactly what 27 year old Jenny Dawson decided to do after she could no longer ignore the shocking statistic that here in the UK we throw away seven million tonnes of food waste every year. Swapping her sharp city suits for old clothes and aprons she founded Rubies In The Rubble. It's a chutney and jam company using produce that would otherwise go to landfill, and she employs vulnerable local women who have struggled to find jobs. Reporter Tamsin Smith went to meet her at the UK's largest wholesale fruit and veg market based in East London.
The Rising Numbers Of Self-Employed Women
While the number of self-employed people has increased to 4.2 million, 80 per cent of those who became self-employed between 2008 and 2011 were women. Two thirds of the users of StartUp Britain - a government-backed scheme to encourage business creation - are women. As are around 60 per cent of the people attending its Saturday course for entrepreneurs - many of whom are mothers looking for a new challenge, or seeking to combine work with parenthood. To discuss the rising numbers of self-employed women, Jane is joined by entrepreneur Kate Edmunds - a mother of two and founder of Eggnogg; and by Emma Jones - founder of small business community Enterprise Nation, a co-founder of StartUp Britain, and the author of a host of books on the subject, including Spare Room StartUp.
Credits
| Role | Contributor |
| --- | --- |
| Presenter | Jane Garvey |
| Interviewed Guest | Sarah Wollaston |
| Interviewed Guest | Liz Calder |
| Producer | Louise Corley |