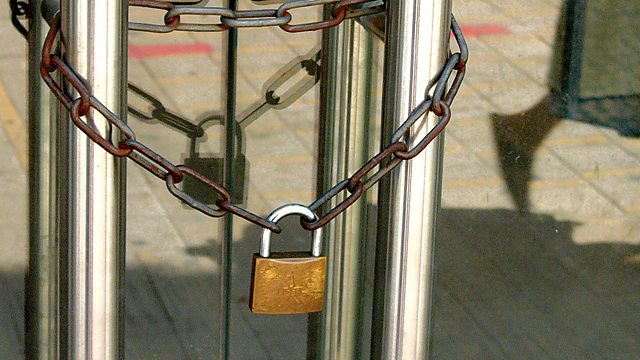 Closed accounts, another banking divorce, flight compensation, Royal Mail shares
Listen in pop-out player
Over the past fifteen month we've reported on cases of customers being told - out of the blue - that their bank account is being closed with immediate affect. Many are never told why and find it impossible to open another account. The Kafkaesque nightmare of losing banking with no way to find out why. A lawyer tells us it is within the law. Others accuse the banks of arbitrary behaviour. Where can you turn for help?
Around 1.5 million retail customers of RBS/NatWest are to become customers of a new bank Williams & Glyn's. All the RBS branches in England and Wales and a handful of NatWest branches in Scotland are being hived off to the new brand and will be floated on the Stock Exchange.
If your flight is delayed, European law gives you the right to compensation - sometimes of more than the cost of the flight. If the airline refuses to pay up the Civil Aviation Authority is supposed to help you enforce your rights. But as claim numbers grow is the CAA's mediation role grounded?
The Government has begun the process of selling off Royal Mail. The pricing envelope for the shares is 260p to 330p with a final announcement being delivered at 0700 on Friday 11 October. The public will need to weigh in with a minimum parcel of £750 of shares (£500 for Royal Mail employees). So will they be a first or second class investment?
Last on
Power of Attorney Question? Call Money Box Live on Wednesday.