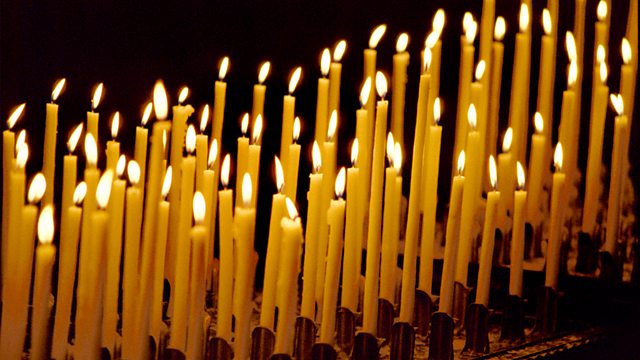 27/09/2013
A spiritual comment and prayer to begin the day with Sister Jane Livesey CJ.
Last on
Sister Jane Livesey CJ
Good morning.
One of the questions that used to be asked in the days when university entrance involved an interview was "What do you read for pleasure"?  As an adult I have always thought that a much more interesting question would be "What do you read for pain"?  When I was a child we had in our house an anthology of poetry put together by Field Marshal Lord Wavell, one of the great military commanders of the Second World War, who went on to become Viceroy of India.  He was later also President of the Royal Society of Literature – not a role commonly associated with Field Marshals.  The title of the anthology was "Other Men's Flowers".   I've checked and it is still in print and, in the words of one reviewer - "full of love and joy, it is a celebration of what it means to be human".  It was published in 1944 and was clearly one man's way of reminding himself, in the midst of so much that was destructive of both human lives and the human spirit, that nonetheless the human spirit can still soar and that poetry is one of the most powerful ways in which it does that.  But other kinds of writing and art and music are equally potent reminders.
So, my recommendation for the weekend – read, really read a poem, either one you love or a new one.  Or look, really look at a work of art or listen, really listen to a piece of beautiful music.  You can only be enriched and deepened in your understanding and appreciation of the gift of being human.
Lord, we thank you for all the richness that writers, artists and musicians bring into our lives by reminding us of what it means to be human.
Amen