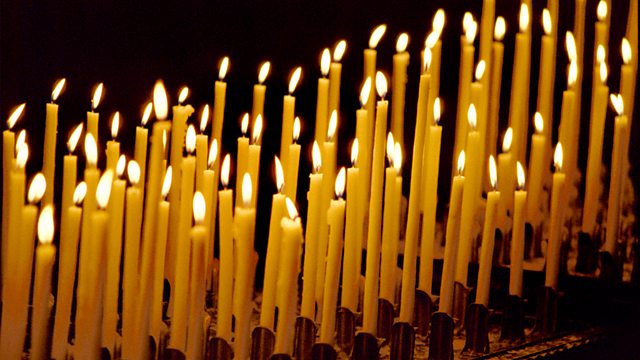 26/09/2013
A spiritual comment and prayer to begin the day with Sister Jane Livesey CJ.
Last on
Sister Jane Livesey CJ
Good morning.
On a cold, wet, miserable evening in March of this year I was standing, as I had been for several hours, along with thousands of other people, in St Peter's Square in Rome.  All eyes were trained on a tiny chimney within the precincts of the Vatican.  Around 7.15 our patience was rewarded.  81 Cardinals had been joined, we hoped, by the Holy Spirit and had elected a new Pope for the Roman Catholic Church – a man from, in his own words "the ends of the earth".  His very first action, after saying "Buona sera", "Good evening"  (not the usual greeting from newly elected Popes) was to ask all of us in that crowd to bless him and to pray for him – and all his words and actions since have affirmed that the Holy Spirit had indeed turned up that evening.
Pope Francis' humility and humanity have spoken to the whole world and not just to the members of his own Church.  He is a serious man with a serious purpose but with a lightness of touch which does nothing to undermine his firmly held belief that the gospel is, above all, a gospel of mercy and forgiveness.  That belief has been behind all his words and actions to date – including his call to prayer and fasting earlier this month for the suffering people of Syria.
It turns out that the evening of 7 March 2013, whilst certainly cold and wet, was not so miserable after all – either for Roman Catholics or for anyone who believes, as Shakespeare put it, that the "quality of mercy is not strained, but droppeth as the gentle rain from heaven…"
Lord, help us to be merciful today – to others and to ourselves.
Amen