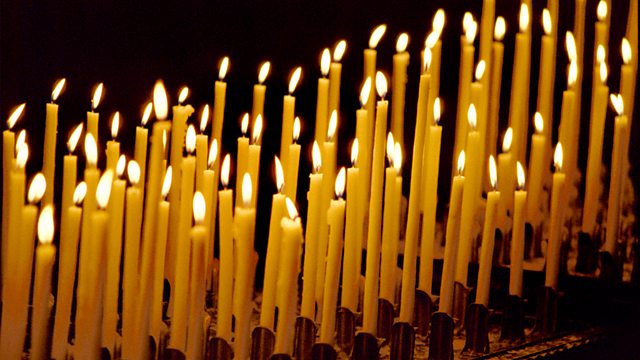 25/09/2013
A spiritual comment and prayer to begin the day with Sister Jane Livesey CJ.
Last on
Sister Jane Livesey CJ
Good morning.
Yesterday I made reference to pilgrimage and that put me in mind of one of my favourite sayings – "With patience, perseverance and a bottle of sweet oil the snail at length reaches Jerusalem". Patience and perseverance are rather counter-intuitive gifts in a world such as ours where being in things for the long haul is very often not really part of the deal. We want it and we want it fast and we want it now. And then we want a new one – even if it isn't broken. But we all know that the journey of our lives does sometimes require that things, and most importantly, relationships, be repaired – and that's where things like patience and perseverance come in. I was also pondering on the ingredients of that bottle of sweet oil. It is, presumably, to be used to provide balm for the soul . Perhaps a kind of spiritual arnica. My sweet oil recipe would certainly include the following – my faith in a loving God; the love of family and friends; a dose of attentiveness for all the aspects of the journey, including the beauty of creation; a good slug of forgiveness; some opportunities to both give and receive generosity; and definitely some kind of antidote to self-pity, which would incorporate a robust sense of humour.  If the ingredient list would stretch that far I wouldn't mind some kind of concentrate of the music of J S Bach as well.
So those are the main ingredients of my bottle of sweet oil. I wonder what would be in yours?
Lord, give us patience, perseverance and some drops of sweet oil for the part of the journey that today will bring.
Amen