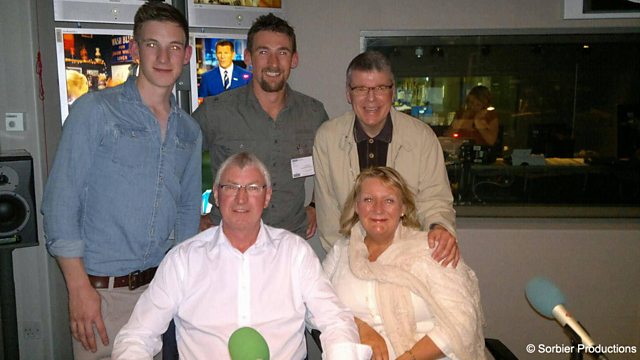 Còmhla ri Iain Mac'ille Mhìcheil
Dà uair a thìde de cheòl is còmhradh cuide ri Iain Mac 'ille Mhìcheil, a' craoladh beò à stiùdio a' BhBC ann an Glaschu. Bìth Iain a' cur fàilt' air Màiri agus Aonghas Dòmhnallach às an Eilean Sgìtheanach, agus am mac Crìsdean.
'S ann anns na Torran a tha Aonghas is Mairi a' fuireach, agus iad dìreach air taigh ùr a thogail, far am bheil iad an dùil leabaidh is bracaist a chuir air dhòigh. A bharrachd air roghainnean ciùil pearsanta, agus an cuid seanchais, mar is àbhaist cuideachd bìth taghadh measgaichte de sheinneadairean is còmhlain aig Iain, bho Americana gu folk is Country & Western, nam measg seann òrain agus cuid a tha buileach ùr air an clàradh.
Live from the BBC studios in Glasgow, two hours of lively chat and music presented by John Carmichael. John welcomes the MacDonald family: Angus and Mairi with their son Christopher. They live in Torrin on the Isle of Skye where they have recently built a new house which they hope to use as a bed and breakfast business. Along with the guests' personal music selection, John also chooses a mixture of songs from Americana to folk amongst them old and recently recorded tracks.
Last on