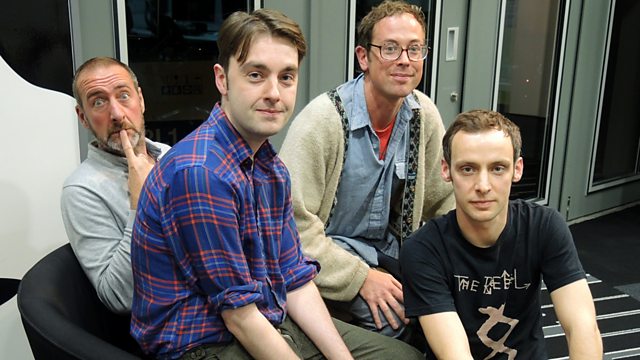 Les Cox Sportifs
Les Cox Sportifs on the show tonight, started as an art duo now a pop threesome.
The band formed in Newcastle and is Christopher Rollen, Christo Wallers and Micheal J Patterson, the group has gone onto release 2 albums and 2 EPs to date.
Recently, the group toured Germany, opening for toon pals Maximo Park in Leipzig, as well as recording their most recent EP with Field Music's Peter Brewis.
A new album Faldo is due out later this year.
Plus this week we celebrate all that is cinema with a look at the odd, oddest and odder cinematic soundtracks.
Last on