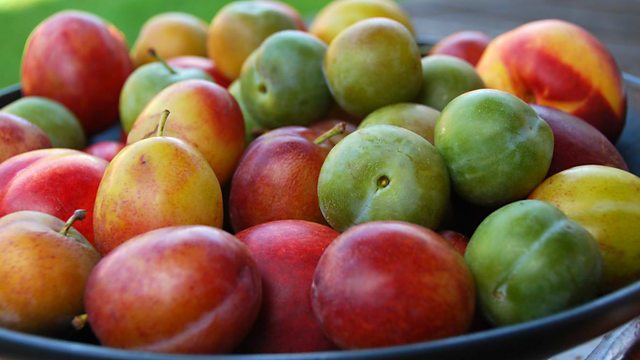 27/09/2013
Chef Michael Smith shares his ideas for cooking with plums beyond just the humble crumble! He'll be making spiced plum and bramble sorbet and also charred plum salsa - live, outside in the BBC garden.
Gardener Alys Fowler advises on how to go about fermenting your excess garden produce and shares other tips for storing and preserving if you have a glut of grow-your-own.
Cook and food writer Sue Lawrence demonstrates how to make a simple but very versatile romesco sauce.
If you've been inspired by all the grow-your-own ideas on The Kitchen Garden over the summer then gardener Nicola Singleton will be helping us plan next year's fruit and veg patch, with advice on what to do now and over the winter.
Last on